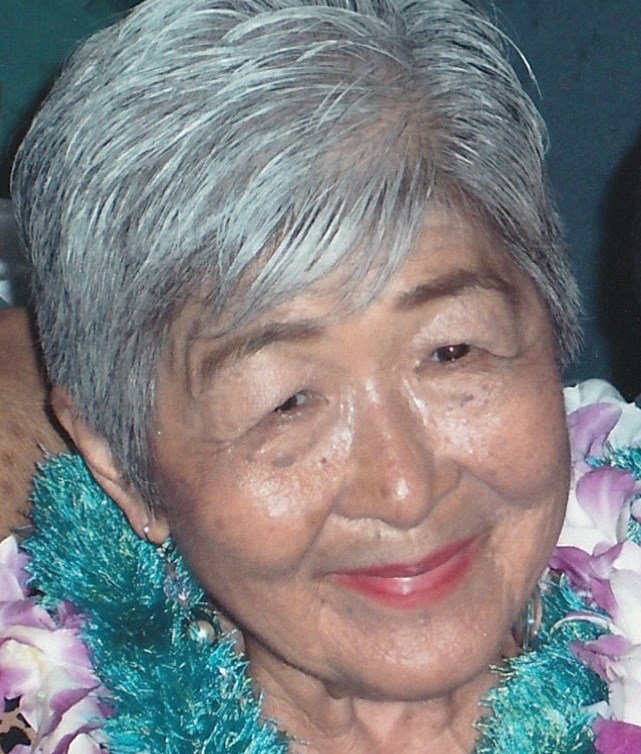 Age 94, passed away on October 17, 2020. Born in Honolulu to Cho Ok Cho and Helen Wall Bong Cho on October 3, 1926.

Billie is remembered as a strong, generous, and independent woman with a lot of moxie. She was a shopper with a knack for getting the right sizes. She always had time to talk story, was intelligent, and aware of current events. Mom enjoyed the good life.

Billie is survived by sisters Ann Evangelista and Rose Kaho`okele, daughters Tonia Vyenielo, Valerie Ota (Harvey), son Vance Vyenielo, grandchildren Verl Nakama (Tanya), Kekoa Ota (Monchalee), Lahiwai Ota (Kent Cole), Moti Green (Jonathan Harris), Clifford Green, and 3 great grandchildren.

A celebration of life will be held post covid.