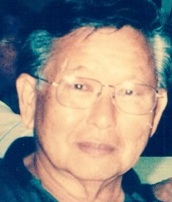 Robert Mihara passed away at his home in Kaneohe on February 4, 2021.
Born on May 17, 1932 in Paia, Maui, Bob graduated from Maui High School. He attended the University of Hawai'i and served as a pilot in the Air Force. He received his Master's degree in business at UCLA then returned to Hawai'i and worked as a CPA for many years.
Bob married Amy Roppiyakuda in 1955 and enjoyed 65 years of marriage. He loved spending time with family and friends, golfing, fishing (especially salmon fishing in Alaska), UH football, and treasured his dog, Socks, his faithful companion to the end.
He is survived by his wife Amy; children: Michael (Naomi), Brian (Gwyn), and Janna Mihara (Wil Ageno); 3 grandchildren: Staci Anne, Christopher, and Oren; brother Jack Mihara

Private services are planned.