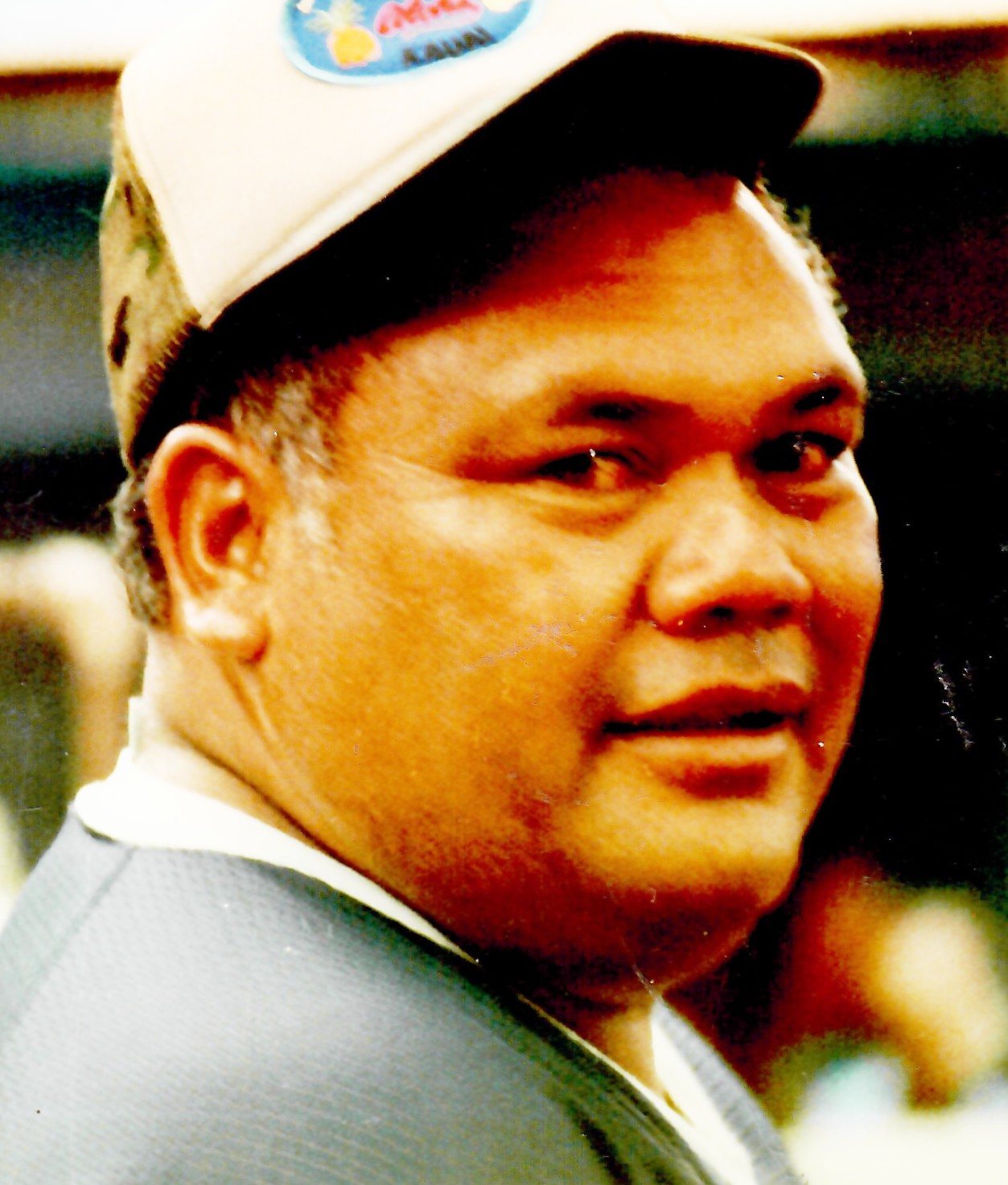 On January 9, 2021, at the age of 75, Walter Vernon Kalei Opuu Kealoha Manu Ulaokapaina Kahale Nani Nui Keamo was called home to be with the Lord. On his last day here on earth, as he was at home and surrounded by his Ohana, he was blessed to have passed peacefully and naturally. He loved his family very much and wouldn't have wanted it any other way. He is survived by his loving wife of 51 years, Anne I.W. Keamo and three children who were the love of his life: Walter Louis Kalei (Charlene) Keamo, Zillah (Nate) Salcido, Wyman (Courtney) Keamo and Hina Girl. Enriching his life were six grandchildren: Shauna, Evan and Nicolas Salcido and Jeffrey, Tiffany and Hailey Keamo. In addition, surviving siblings out of 16 are George (Alberta) Keamo, Johanna (Patrick) Fernandez, Emily Mamane, Matilda (William) Kahoonei and Inchon Keamo.
Walter was a proud graduate of Waianae High School, class of '63. He was a dedicated worker at Hawaiian Dredging for 49 years before retiring in 2011. He loved his job and was a distinguished crane operator. He completed many projects all over the state, Johnston Island, Majuro and Midway.


We miss him dearly and will hold him in our hearts forever.

A Celebration of his Life was held on March 31, 2021.
Our family extends our heartfelt gratitude for all your love and support.