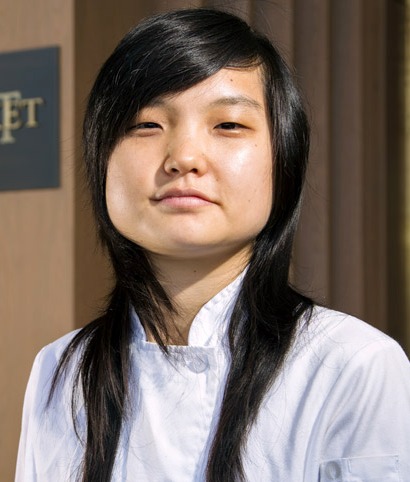 On February 9, 2021 we lost one of our most vibrant and loved culinary talents. Tory's presence was not only felt around the kitchens but around the resort. Her exuberance and passion for cooking made her excel to the top. She was an extraordinary teammate and cook, proficient in every aspect of the kitchen. Her positive attitude and diligence was admirable and engaging. She will forever be loved and missed by her kitchen 'Ohana. More important than the impact she made on everyone she worked with, Tory radiated positivity, she made an impression on everyone who crossed her path, leaving them a better person than before they met her.
ToryAnn Satomi Lee was born on April 18, 1990 in Honolulu, Hawaii. She attended Kanoelani Elementary School in Waipahu and graduated from Hanalani Schools in Mililani. She then enrolled in Leeward Community College graduating with a degree in Culinary Arts in 2011. She also attended Kapiolani Community College taking pastry classes which she enjoyed immensely. She worked at various restaurants, starting at Hiroshi Eurasian Tapas, Nobu Honolulu, BLT Steak, Michael Mina (San Francisco), BLT Market - The Ritz Carlton Waikiki, Michael Mina's Fish House, with her most recent kitchen being the one at Noe Restaurant.
Tory is survived by her dad Robin Lyndon Lee, mom Jan Sadako Takiguchi-Lee, older brother Shannon Sadao Lee and younger sister Ashlynn Akemi Lee. She was married for a short time to Blake Shinkichi Iokepa Nakayama, with whom she maintained a close relationship.

A Walk-thru Memorial Celebration will be held on April 18, 2021
Four Seasons Resort at Ko O'lina from 1:00 p.m. to 4:00 p.m.