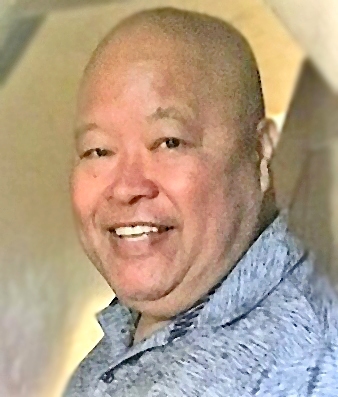 Victor Garo, Jr, passed away on April 16, 2020 surrounded by his beloved family. He was born at Tripler Army Hospital on July 11, 1952 to Victor and Rosalina Garo.

Vic or "Bobo" to family and close friends, was a generous, witty, and fun man, with lots of Aloha and a big personality and an even bigger body. Although soft spoken to most, Vic was the life of the party and loved to be surrounded by family and close friends. He most of all enjoyed watching his grandchildren grow up and spoiling them like most grandparents do.

One of Vic's passions was cooking. The dishes he created were exceptional and elaborate and loved by everyone. Some fond memories are Vic and his friends preparing their special dishes in the kitchen while laughing and having a good time. He loved seeing others enjoy his cooking.

Another one of Vic's passions was hunting. He enjoyed his regular trips to Molokai with "The Puka Head Club" and the banter between the guys kept him on his toes. He was happy when his sons Alika, Makoa and Ian took an interest in hunting these past few years. Vic was able to travel to Lanai, Big Island, Kahoolawe, Africa, Texas, and Oklahoma to hunt.

Vic was a jack of all trades and a master of many. It is amazing how much Vic knew and how skilled he was in most things he ventured in. Whether it was pole fishing, spear fishing, dirt bike riding, hyper-kite flying, bike riding, working on cars, working on guns, leather work, he excelled in all of it.

He is survived by his wife Elaine, daughter Nalani Church (Ian), sons Alika (Lola), and Makoa (Pia), grandchildren Lehua (age 5), Kalea (age 4), Maddox (age 3), Mahina (age 2), Kahiau (age 2), and Grace (age 1 month).

To our beloved Honey/Dad/Papa
You are missed dearly. Not a day goes by that we don't think of you.
Your memory and legacy will live on. We love you so much.