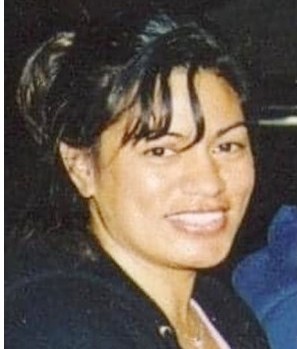 Carolyne Taufuaina Papalii passed away on March 22, 2021 at 12:10 p.m. and went to be with the Lord. She was a loyal and loving wife and dedicated mother.
Carolyne was beautiful inside and out. She accomplished a lot in her life: she attended Kapiolani Community College and got her associates degree, and then University of Hawai'i to earn her bachelor's degree in Social Work, and then she went to graduate school to complete her Master's Degree in Social Work. During the time she was pursuing her bachelor's degree, she gave birth to her firstborn Fetoai. When obtaining her Master's Degree, she gave birth to her second child Lenuu. She was an amazing woman, full of energy, motivation, and passion to do great things. After she finished her schooling she worked for Public Safety where she worked with excellence and professionalism and was respected and admired for her compassion and commitment.
She is survived by her husband Jerry H. Papalii and their children Fetoaimalelagi Gethsemane Papalii (11), and LenuuoSavaii Utufaasili Papalii (8); her mother, Katalina Poti (father Taufuaina Poti deceased 2006); her only sister Utufaasili (Bob) McDermott; brothers: Steve (Susan) Poti, Leo Poti, and Thomas (Luann) Poti.


Funeral Services will be held on Sunday, April 18, 2021
Ballard Mortuary from 5:00 p.m. - 9:00 p.m.
Mass: 10:00 a.m. on Monday, April 19th at St. Anthony's Church, Kalihi.
Burial: 1:30 p.m. at Mililani Memorial Park Cemetery.