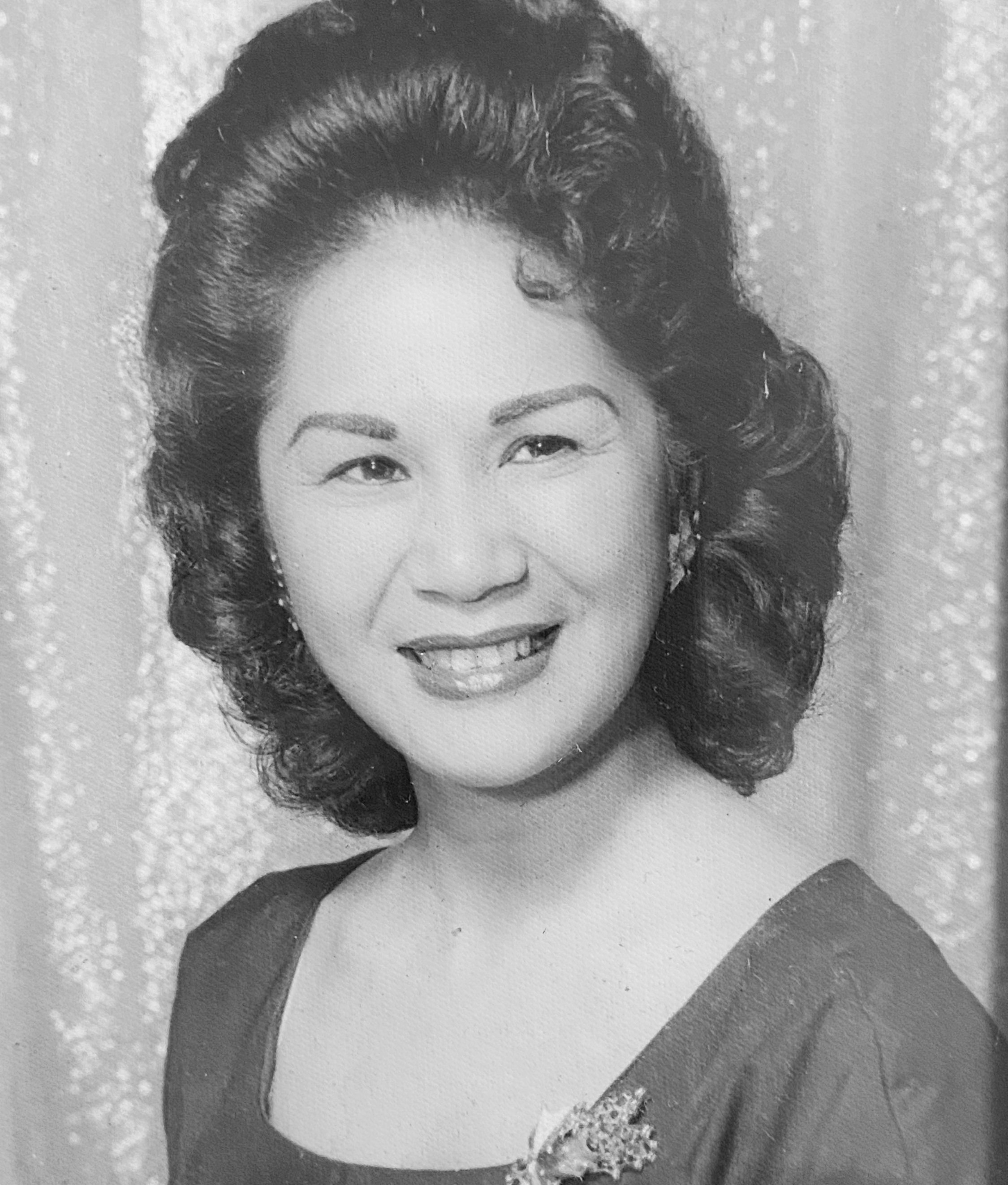 97, of Mililani, passed away peacefully on February 6, 2021 at home with family at her bedside. Born on September 11, 1923, she graduated from Waialua Intermediate and High School. She was the first Hawaii born child of Mauricio and Restituta Bunda and was the fourth oldest sibling of 14 children.
Many will remember her for her kindness, generosity, and loving spirit. Nita had gifted legs of dance. She often showed off her dancing skills. At her 90th and 95th birthday parties she lit up the floor dancing as she did in the 1940s. Besides dancing, she enjoyed travelling around the world with her friends and family. Nita was a longtime member of the Mililani Seniors Club and served as president of the club for many years. She often planned and organized community events which benefited various non-profit organizations. She also took the club on many cultural field trips that highlighted the beautiful places on Oahu. Nita was also an active member of Mililani Baptist Church for over 35 years.
She is predeceased by her husbands—Charles Wong, Corky Orndorff, and Wendel Bayne. Survived by daughter, Ahlin Santos; grandson and wife, Ricardo and Rosie Santos; great grandchildren: Kelcee, Kaitlin, Kenna, Miyka, and Kolten Santos; brothers: Alfred, Ronald, Carlos and Douglas Bunda.
A Celebration of Life service will be held on April 29, 2021 from 6:30 p.m. to 7:45 p.m. at Mililani Baptist Church. Funeral service will be on April 30, 2021 from 10:00 a.m. to 12:30 p.m. at Mililani Mortuary, Makai Chapel.