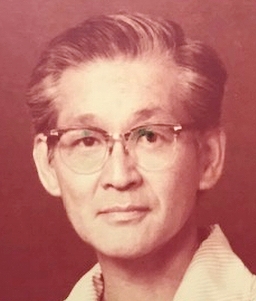 Of Aiea, passed away peacefully at home on March 7, 2021, at the age of 99. He was born in Honolulu on April 29, 1921.

Iwa or Mori, as he was called by friends and family, served as an amazing inspiration to us, living a long, productive, and healthy life. His mind was clear and sharp until he passed. His doctors were always amazed at his health and cognitive test results at his periodic checkups. At age 99 he wasn't required to take any medications, refused to take vitamins and supplements, and attributed his health and long life to eating right, staying active, and enjoying a glass of red wine every day. Cheers Dad!!!

Our father was preceded in death by his wife Kinu (Kay), daughter Carol, son Mike and brother Herbert (Tsugio). He is survived by his sons Melvin (Karen Yue) and Wayne; grand- children Jenn Shinkawa (Ryan), Jamie Lee Ahu and Marcus Morishige; great-grandchildren Ryder, Ryken and Raine Shinkawa and sister Sonoe Motoyoshi.

Private Service. Arrangements by Mililani Memorial Park and Mortuary.