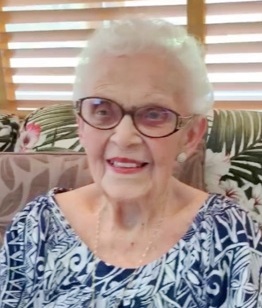 Betty Robinson, a well-known, long-time resident of Kailua, passed away at home in Kailua on 05 April 2021 at the age of 97.
Born in Philadelphia, Pennsylvania on 25 October 1923, she married Roy "Robbie" Robinson 12 June 1943. Betty and Robbie enjoyed 74 years of marriage until Robbie's passing in April 2018 at the age of 94. She was a beloved wife, mother, tutu, and friend.
She is survived by her sons Ron (Gwynne) of Kailua and Don of Seattle; 5 grandchildren; 1 great grandchild; 1 great great grandchild and her sister Dotty of Pennsylvania.
No services are planned at this time. Please raise a glass to toast Betty and Robbie at their traditional daily 5:00 p.m. "Happy hour".