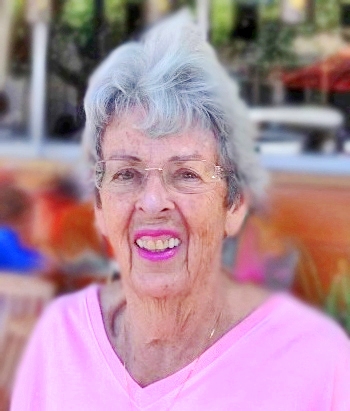 On April 2, 2021, Sue passed away peacefully in her Kailua home. She was 84 years old. Sue was born on March 3, 1937, and grew up in Burlingame, California. She graduated from Oregon State University in 1959. Later that same year, Sue traveled to Hawaii and fell in love with the Islands and with Gordon Awana, a local boy, whom she married. She worked at various positions throughout her life, including Hilton Hawaiian Village guest services, as an executive assistant at Owens Illinois and as a teaching assistant at Kailua High School. She and Gordon raised their two sons in Kailua, enjoying their time paddling, traveling, and entertaining many friends and family in their home.

Sue was preceded in death by her husband, Gordon Awana, in 1999. She is survived by her sister, Diane (Irv) Hill; sons: Scott and Jeff (Renee) Awana; grandchildren: Katie and Dylan Awana.

Services will be private. Friends and family are encouraged to post photos and memories of Sue on the "Aloha 'Oe, Sue Awana" public group page on Facebook (https://www.facebook.com/groups/504231323925854).

Sue was a breast cancer survivor. Those who wish to make donations can do so in Sue's memory to Susan G. Komen (komen.org), the world's largest nonprofit source of funding for the fight against breast cancer.

Sue was a loving wife, mother and "Gammy," and was considered a best friend by many. She will be greatly missed by all who knew and loved her. Sue's 'ohana would like to say mahalo nui to friends and family for all the love and support they have received.