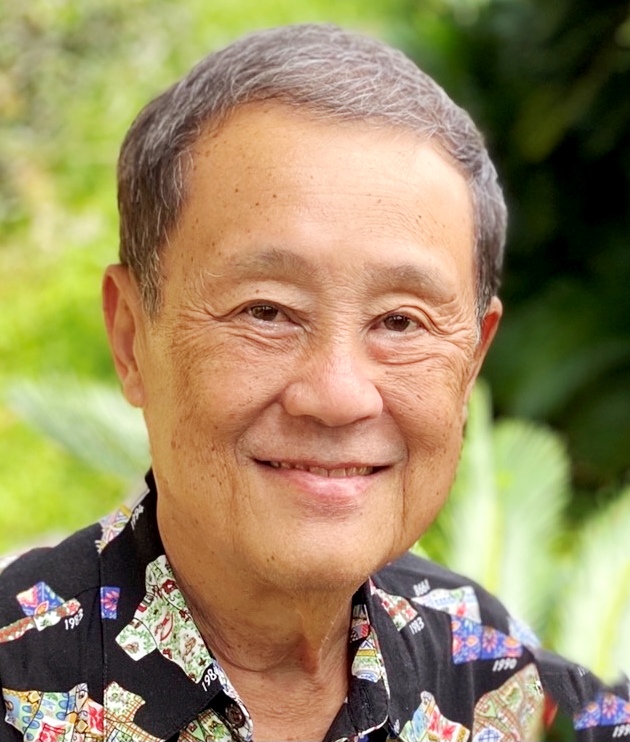 David William Lo, 74 years old, retired Honolulu District Court Judge, passed away peacefully on April 8, 2021 after a lengthy illness.

He graduated from Iolani School, the University of Hawaii, and the University of the Pacific's McGeorge School of Law. While studying law in California, he met his wife, Diane, and they celebrated 49 years of marriage in late March.

David's legal career encompassed insurance litigation as a solo practitioner specializing in personal injury and insurance matters. He served as a per diem judge for a number of years and received a full-time appointment in 2000, serving as a District Court Judge until his retirement in December 2016.

David loved working in "the people's court," explaining the law to individuals who came before him and greatly enjoyed helping individuals rehabilitate themselves. He left a lasting legacy of mentoring new judges and young attorneys.

Colleagues consistently comment on David's patience, efficiency, and fairness. Family and friends remember his penchant for gathering people for social events, his inclusive spirit, and warm hospitality.

Ever generous and desiring to serve others, David donated his body to the Willed Body program at the UH John A. Burns School of Medicine to continue helping others learn from him.

He is survived by his wife, Diane; son, Kevin; daughter, Kathryn (Dan) Spencer; grandchildren, Kekoa, Kainoa, and Malia Spencer; brother, Robert (Louise); brother-in-law, Kenneal Chun; and nieces and nephews. He was predeceased by his parents, William and Alice Lo, and his sister, Lucille Chun.

Services were private. Contributions in memory of David Lo '64 can be made to Iolani School's financial aid fund. (Iolani School, Advancement Office; 563 Kamoku Street; Honolulu, HI 96826.