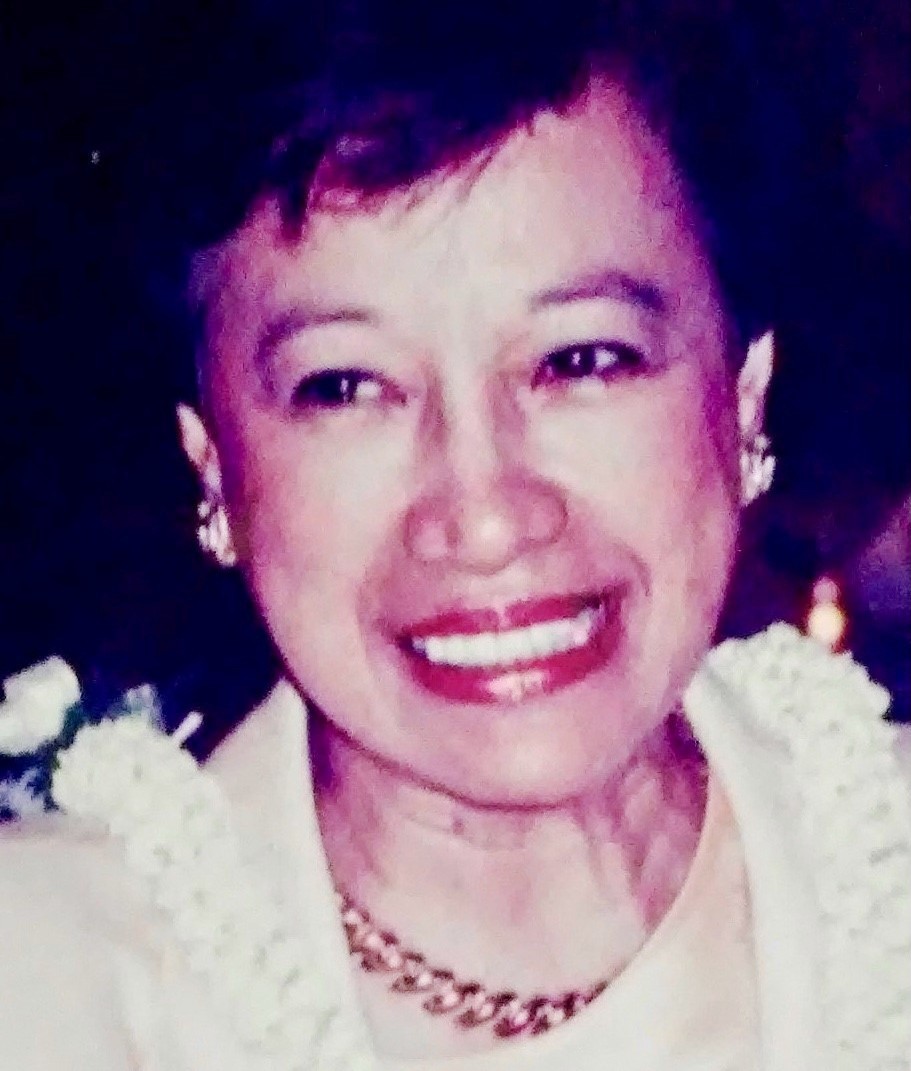 "T'was heaven here with you"
Remembering you on your
May Day Birthday

Remembering you on your
May Day Birthday

Joan Mae Castroverde Bickson, age 85, passed away last March 25, 2020. Born in Wailuku in 1934, Joan was a beautiful hula dancer; a quintessential "Maui Girl" with a sparkle in her eye. She was a proud alumna of St. Anthony's School for Girls, Class of 1952 and left Maui to attend the University of Hawaii, Manoa.

Joan's career spanned Hawaii's golden age of tourism, beginning as a receptionist for the timeless Hawaiiana Hotel on Beach Walk, later at Royal Hawaiian Air Service and culminating as Regional Director of Human Resources at Budget-Rent-A-Car, where she worked for over thirty years until retiring in 2004.

Aside from a busy professional life and raising her four children, Joan loved her island home and was dedicated to improving her community. She served as president of the Girl Scout Council of Hawaii, trustee for St. Louis School and as a member of the governing board for the East West Center. Joan spent countless hours as a community volunteer, fundraiser and board member on these as well as many other Hawaii charities that relied on her exemplary service and volunteerism. Always elegant and gracious, Joan Bickson was a community role model to emulate and embodied the aloha spirit in the way she lived.

Joan is predeceased by husband, Irwin Spencer "Bick" Bickson. She is survived by children; Raymond Bickson (Constance) of Tinton Falls, NJ, Beth Bickson-Milici of Seattle, WA, Nalani Joan Kreutz (Henry) of Honolulu and Michael Bickson (Gianna) of Scottsdale, AZ, sisters; Luana Carvalho (Ronald) of Las Vegas, NV and Evalani Castroverde of Honolulu, and her greatest jewels, her grandchildren; Annick & Alix Bickson, Malia & Kai Milici, and Lilia, Roman & Rocco Bickson, as well as numerous nieces, nephews and cousins.


No public funeral services will be held.