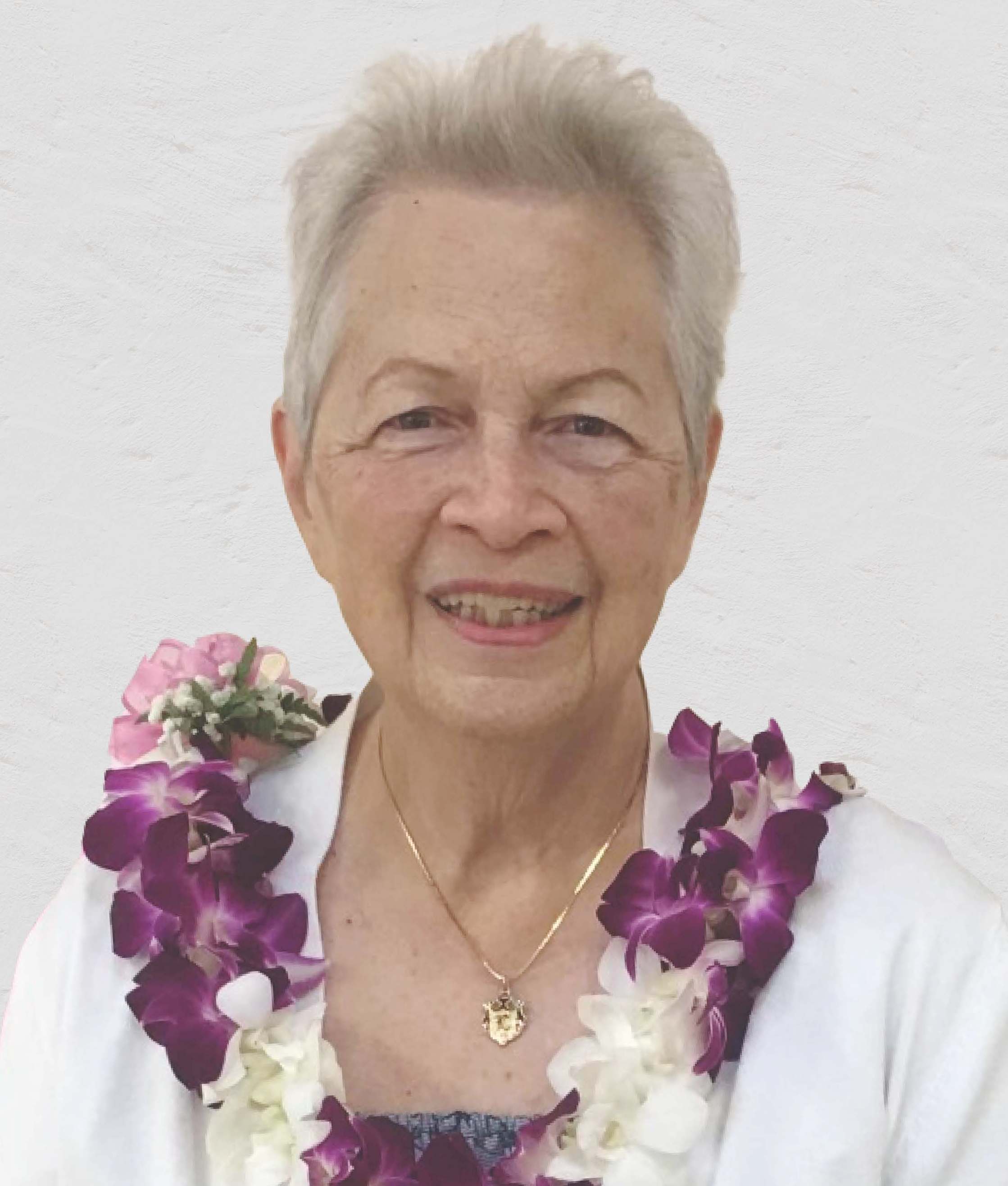 Lydia Leimomi Hannemann, the loving wife of the late Gus "Afimutasi" Hannemann, passed away peacefully at home on November 21, 2020.
Lydia was born on October 15, 1939, to William and Lily Deering (Cummings). Being the youngest of four children and the only girl in the family, she was the light of everyone's life, especially her three brothers, Lowell, William "Bill", and Tay "Castle". She attended Kamehameha School for Girls and graduated proudly as a member of the Class of 1957. She loved her school and gladly sang the Kamehameha Schools fight song and Alma Mater.
On June 3, 1961, she married her Eternal Companion and love of her life, Gus, in the Laie, Hawaii Temple. Together, they had two children, Tafu Keola "T.K." (deceased) and Teuila Kuuipo. Lydia worked for 37 years at The Campbell Estate before retiring. Her favorite pastimes were building jigsaw puzzles, playing the piano, dancing the hula, and cooking. Her grandchildren will all agree that her famous banana bread and stew can't be beat.
Lydia is survived by her daughter, Teuila (Wil) Kaimikaua and their children: Summer (Langi) Hola, Kamana (Puna), Malosi, Kaily (Makoni) Uluilakepa, Jasen (Omi); and grandchildren: Lennox, Crue, Eraia, Pounamu, and River. She is also survived by T.K.'s children: Ryan (Sienna), Zack, Kanani (Max) Ma'afala-Maiava; and grandchildren: Isaiah, Sariah, Selah, Keola, Titus, and Titan; and her brother Lowell.
Services for Lydia will be held on Friday, May 7th, 2021 at The Church of Jesus Christ of Latter-day Saints, 219 Lunalilo Home Road, Honolulu, 96825. Visitation: 11:00 a.m; Service: 12:00 p.m. Inurnment: 3:00 p.m. at the National Memorial Cemetery of the Pacific at Punchbowl.