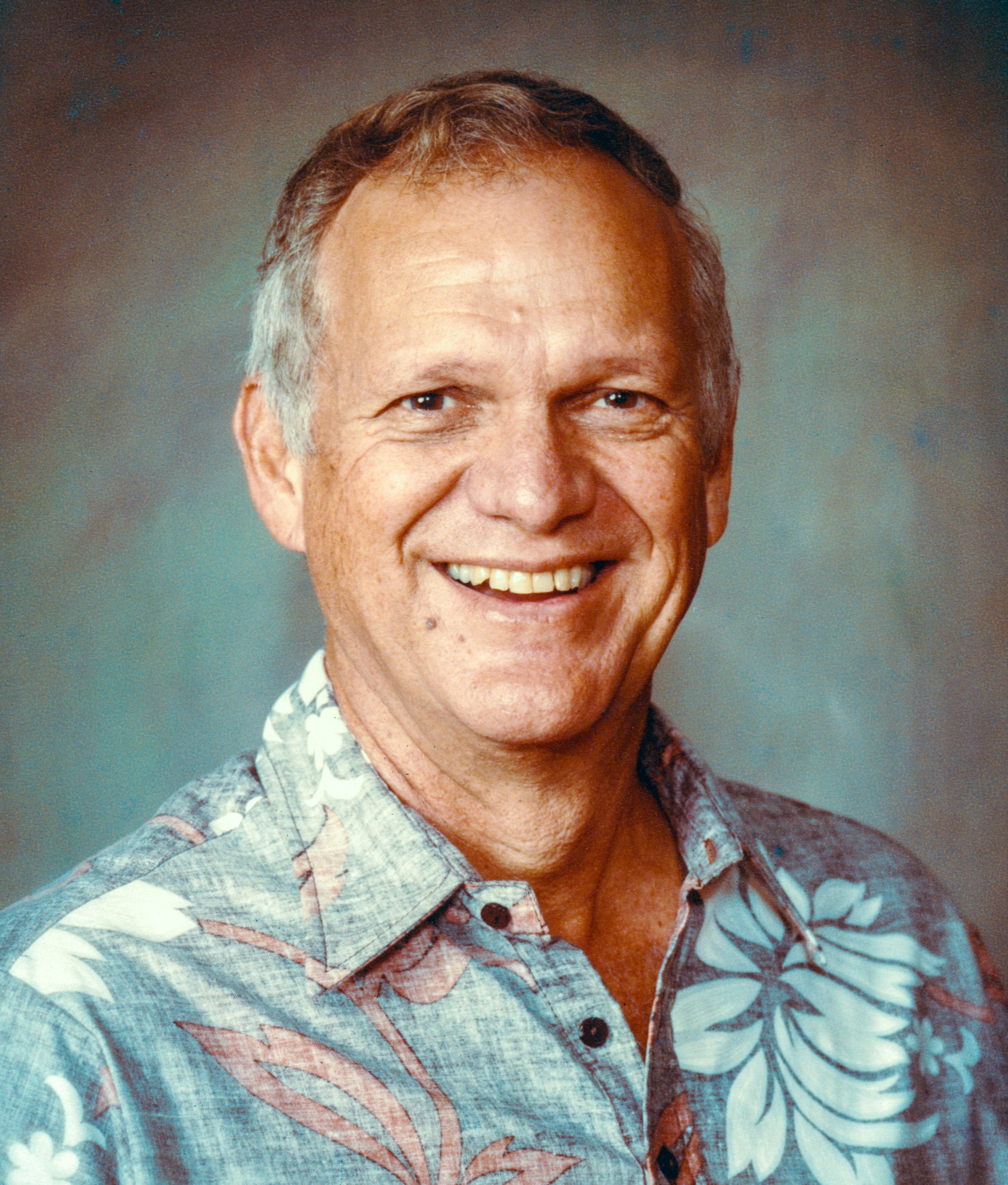 92, passed away peacefully on April 14 at his home in Kailua. He is survived by his wife Mahina Maxey; daughter Leanne (Joel) Morin; son Mark (Debra) Maxey; son Rick (Nini) Maxey; daughter Maile (Frank) Ford; grandchildren, Alia, Noa, Joel, Desire, Nani, Iwi, Malia and Gloria; three great-grand- children Sami, Emma and Leo and brother Donald (Donna) Maxey.
Homer was born June 11, 1928 in Koloa, Kauai to Homer Albert Maxey Sr. and Rebecca Brandt Maxey. He graduated from Punahou School in 1946 and attended the University of Hawaii at Manoa. He subsequently served in the U.S. Air Force, worked for Hawaiian Airlines and then for Matson Navigation Company. It was at Matson where he met his wife of 65 years, Mahina.
In 1966, Homer became the first administrator of the Hawaii Foreign-Trade Zone No.9, becoming instrumental in establishing the first Foreign-Trade Zone of Hawaii. He was one of the ten founders of the National Association of Foreign Trade Zones and served as its first president from 1973-1975. In his position, he was recognized with numerous state and national awards. In 2014, the Homer A Maxey International Trade Resource Center building was named in his honor. In 2020, Homer was honored by the National Association of Foreign Trade Zones with the first ever annual award inaugurated in his name. Homer retired in 1993, leaving a great mark on Hawaii's global trade industry.
Homer was a humble gentleman, a loving husband, father and friend, and genuine in heart. His warm smile and kind demeanor filled our home and lives with love, happiness and laughter. He was a man of integrity, kindness and compassion and always brought out the best in people. Homer was known as someone who gave without expecting something in return and loved unconditionally, accepting people just the way they were. His sports and hobbies included diving, sailing, fishing, surfing, tennis, golf, photography and gardening. He was a talented painter, mechanic and carpenter.
Please join us in the celebration of Homer's life at St. Anthony's Church in Kailua on Wednesday, May 12 at 10:00am.