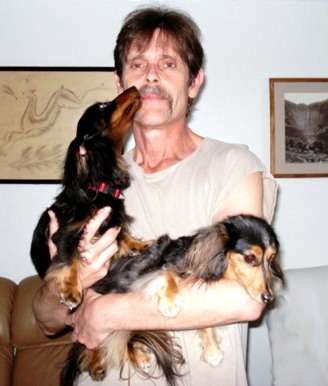 Mark unexpectedly passed away on January 30, 2021. His wish was to have his body donated to the JABSOM Willed Body Program, but unfortunately, the program had been put on hold due to the coronavirus. Services to be determined when appropriate.

Survived by his spouse of 45+ years, Judith (Judy) Kearney, his adored service dog, Ollie, brother, John S. Tracey (Barbara), niece Amy, grand-niece Ella, nephew J.P. (John Peter), (Sonya) great-nieces, Juliette and Jaden, great-nephew Jackson. Predeceased by parents John E. Tracey and Elizabeth J. (Betty) Tracey and sister, Sharon L. Tracey.

His neighbors, dog walkers, and dogs in Makiki knew Mark well from his signature cap and suspender collections, his easy smile, and/or his baking skills. Cookies were his specialty, followed by cakes.

Mark will also be remembered for his inventive mind. Many who worked with him will never forget "Electrical Designers' Day" that was cause for a yearly office celebration or the famous "shoe" incident with his good buddy Bob Morrissey. How else would you dry a pair of running shoes if not for putting them in the microwave? Who could predict they would catch on fire and need extinguishing with coffee? Mark was also a talented artist, who worked only in pencil since he had difficulty distinguishing hues and colors.

Mark had particular tastes in music: Queen, Led Zep, Yes, admired certain guitarists like Brian May, Eddie Van Halen, and others.

Mark will be missed by many, whether two-footed or four-footed, in Hawai'i nei and by his family and long-time friends and band-mates on the mainland.

Instead of flowers, mahalo for donations to the Hawaiian Humane Society, Feeding America, Chef Andreas World Kitchen, or your local food bank.

'A'ohe loa i ka hana a ke aloha – Distance is ignored by love.