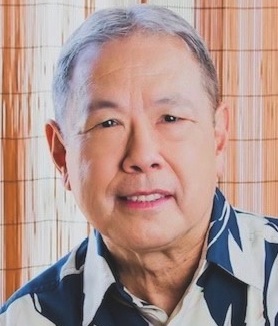 James "Jim" Isamu Nishimoto was called home by our Heavenly Father on March 6, 2021. Jim was born in Honolulu on July 16, 1947, the fourth of six children of Masato and Gladys (Hayashi) Nishimoto. Following his graduation from Farrington High School, Jim enrolled in the University of Hawaii at Manoa and put himself through college by working various jobs. While in college, he enlisted in the US Army and deployed to Vietnam. After returning home, he earned a Bachelor of Arts Degree in Architecture and continued his military service in the US Army Reserve serving as deputy chief of staff engineering and commander of an Engineer Combat Battalion (Heavy). He retired as a Colonel. In his civilian life, he was a principal at Group 70 International, an architecture, planning, and interior design firm, and served as the company's President/Chief Operating Officer, retiring as Vice Chair in 2017. Following his retirement, he continued to serve as "Of Counsel" to Group 70.

Jim loved music and to travel, tend to his garden and plants, and make plastic models in his spare time. In retirement, he rediscovered his artistic side, working in water colors and colored pencils. Even with all of his own passions to keep him busy, he enjoyed attending his grandchildren's activities.

Jim was guided by his faith in God and was a loving and devoted husband, father, grandfather, uncle, and friend, and touched many lives with his overwhelming generosity and kindness. He will be greatly missed by his family and countless friends. He was preceded in death by first wife, Gail K.Y. Nishimoto. He is survived by his wife Sharon Nishimoto, his son; Shane (Kathy), daughter; Nicole (Roy) Nishimoto Garcia, stepson; Chad (Lorna) Young, stepdaughters; Rose (Robert) Hutchison, and Michele Young, granddaughters; Taylor and Natalie, and grandsons; Justin and Lance, as well as, step grandchildren; Carol, Claire, Bella, and Kalamaku (KK). Private services were held on April 8, 2021.