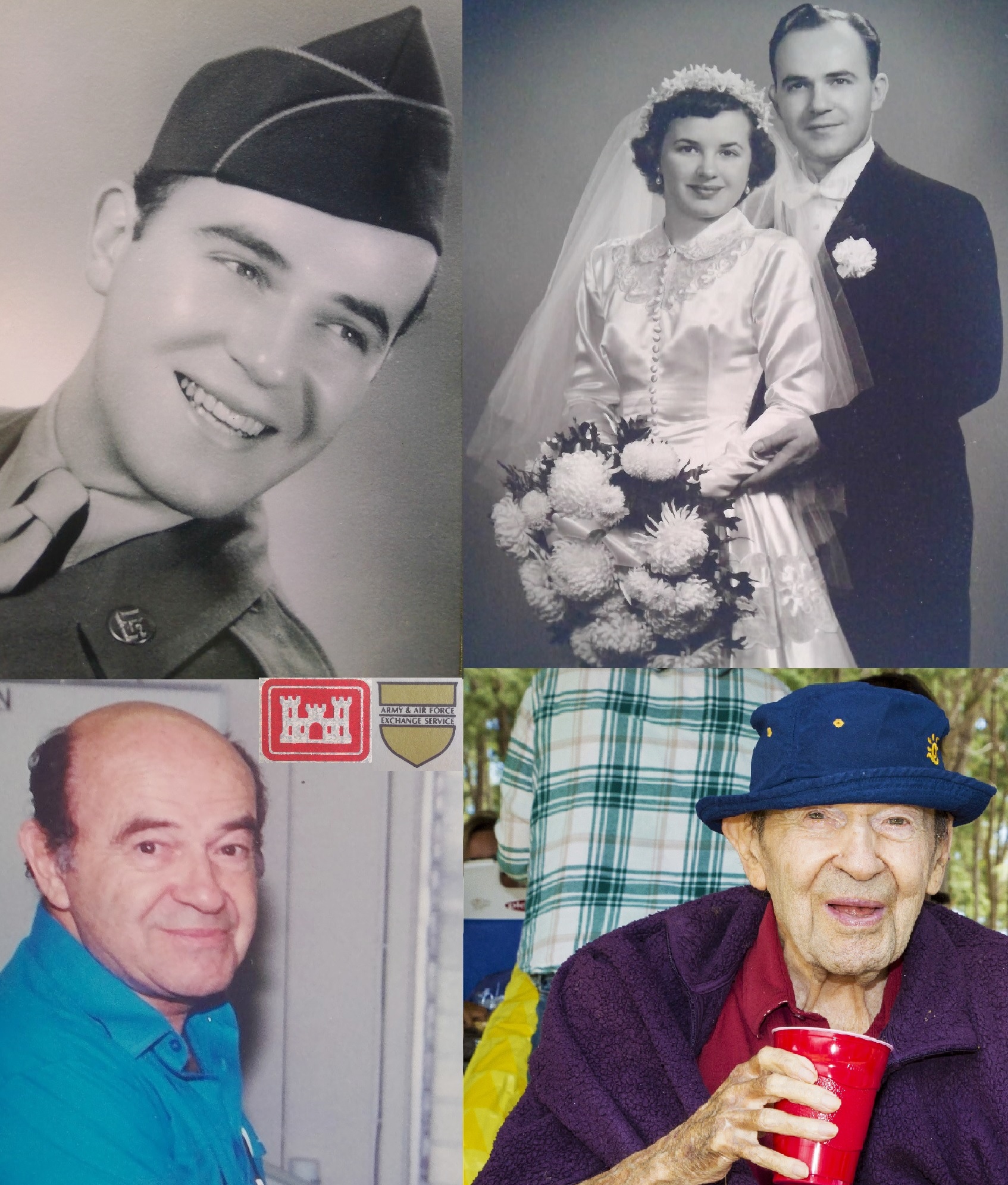 Ray Schneider, age 97 1/2, passed away early Sunday morning April 11, 2021 at Kuakini. Born in Kearny, New Jersey to immigrant parents. Survived by daughter Lynn, son Mark, nieces, nephews & their children. He cheerfully said he wanted to live to be 100 a few years ago.
His extraordinary accomplishments: kind, caring, helpful, totally dedicated to family, smart, wonderful sense of humor, cheerful, positive, punctual, super organized, disciplined, efficient accountant & tax preparer, role model, Mr. Sociable, & so much more. Bakery: jelly donut maker. National Lockwasher Co., R. G. Smith Tool & Die Co., World War II Army veteran, Normandy: Master Sergeant 554th QM Group 1943-46 & Reserve to '49. AAFES: accounting, Germany, NYC, Dallas, Honolulu 1946-78. Part time tax preparer 1960s to late 2000s! Army Corps of Engineers Honolulu: accounting 1980- 2003. Retiree 2003-21. His bright spirit made him a absolutely wonderful joy to be around! We who knew him will forever have an empty space in our lives that he had filled like only Ray could.
One bad habit: smoked a pack a day for 30 years. Predeceased by caring, cultured, creative wife of 65 years, Margo; disabled brilliant hippie son Kenny; brothers Henry & Harold; sisters Carolina & Helen.


Funeral is Thursday, May 13, 2021, 4:00 p.m.
Diamond Head Memorial Park Chapel (on-line streaming also).
Burial, Friday May 14, 2:00 p.m. at Diamond Head.
Contact family at Ray's long time phone numbers if you knew him.