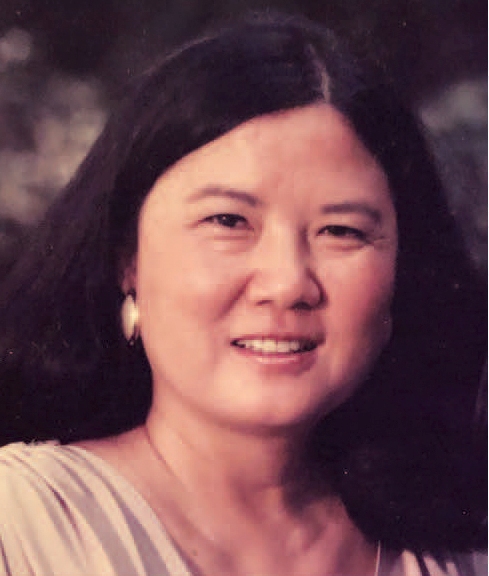 Her family lost its center guide and director when Sandra Ching Wong, age 75, passed away suddenly on January 29, 2021.

Sandee, a spelling she chose early on with her family and friends, was born on March 15, 1945, second of the four daughters of Ping Quon and Blanche Yee Ching. She treasured growing up among extended family in the pre-high-rise Waikiki of the late 1940s and early '50s.
Schooling began at Jefferson Elementary and continued at the University Lab School. It was in high school that Sandee met her husband-to-be in Nathan Wong, 'Iolani '62. She graduated with the UHS Class of 1963, one that remains actively connected to this day; then on to Syracuse University, pledging Delta Gamma Sorority, and earning a degree in Business Administration in 1967. Following graduation she worked in NYC on the management platform of the First National City Bank of New York, now Citibank.
In 1968 Sandee decided to leave banking and New York to marry Nathan, recently returned from his tour in Vietnam as an artillery officer, USMC. Married life began as a military spouse in Arlington, VA, then Camp Pendleton, CA; continued as primary breadwinner when Nathan left the Corps for medical school at UH; then unemployed in a memorable year of no work and thorough enjoyment of her favorite city, San Francisco, while Nathan did his internship at Letterman AMC on the Presidio; and in 1976 a final move back to Hawaii where Nathan completed his training and commenced his career in Family Medicine with Kaiser Permanente.
Role change to mother came shortly thereafter with the arrival of the children (Kelii, Lisa, Caitlin). Sandee decided to stay at home, applying the same skills, organization, caring and common sense that would have made for a highly successful career "outside". She created the loving, supportive center around which her growing family functioned, and ran a fairly tight ship as well.
A lifelong voracious reader and lover of books, Sandee was also a strong believer in the early introduction of books and reading aloud to children. Once all her children were in school, she sought to share that passion by teaching in the Title I program at Likelike Elementary in Palama. She did so for fifteen years, finding great satisfaction with instilling the love and value of reading in her students. Another role presented itself when Sandee was asked in 2005 to be a wedding director at her church, Central Union, which had become a highly sought after venue for weddings, both visitor and local. One observer described her weddings as "dignified, organized and classy". That is actually an apt description of Sandee herself and of everything she did, be it in a backyard get together in shorts or at a gala in her favorite Anne Namba.
Family was extremely important to Sandee. She was a beloved and essential part of her birth family as well as the one into which she married. From childhood through her adult life she remained close to the older generations, respecting and learning their many traditions. Then as they aged, she continued to remember them with frequent visits and kind gestures. She became the family resource for cultural matters and for wise counsel. Thoughtfulness was her gift and gifting her language of love. She will be missed.
Retirement brought the enjoyment of more leisure and travel, resuming activities like quilting, sewing, and baking, and, of course, doting on grandchildren. Stressors like elections, pending home renovation and Covid-19 were present, but ironically, it was the pandemic that allowed her whole family to be back in Hawaii, thus giving her the joy of indulging all three of her mo'opuna in the months before her passing.
Sandee is survived by her husband of 52 years, Nathan; children, David Kelii Wong, Lisa (Jaime) Hahn, Caitlin (Scott) Middleman; grandchildren, Henry Maka'ala and Sophie Kala'i Middleman, Bianca Nalani Hahn; sisters, Linda Ching and Brenda (William) Chee; niece and nephews. She was predeceased by her parents and her sister, Patricia Ching.

Services with Covid screening, social distancing and required masks will be held for family and friends at Central Union Church on Saturday, May 15. Drive through visitation 9:00 to 9:30a.m. Services 10:00am.