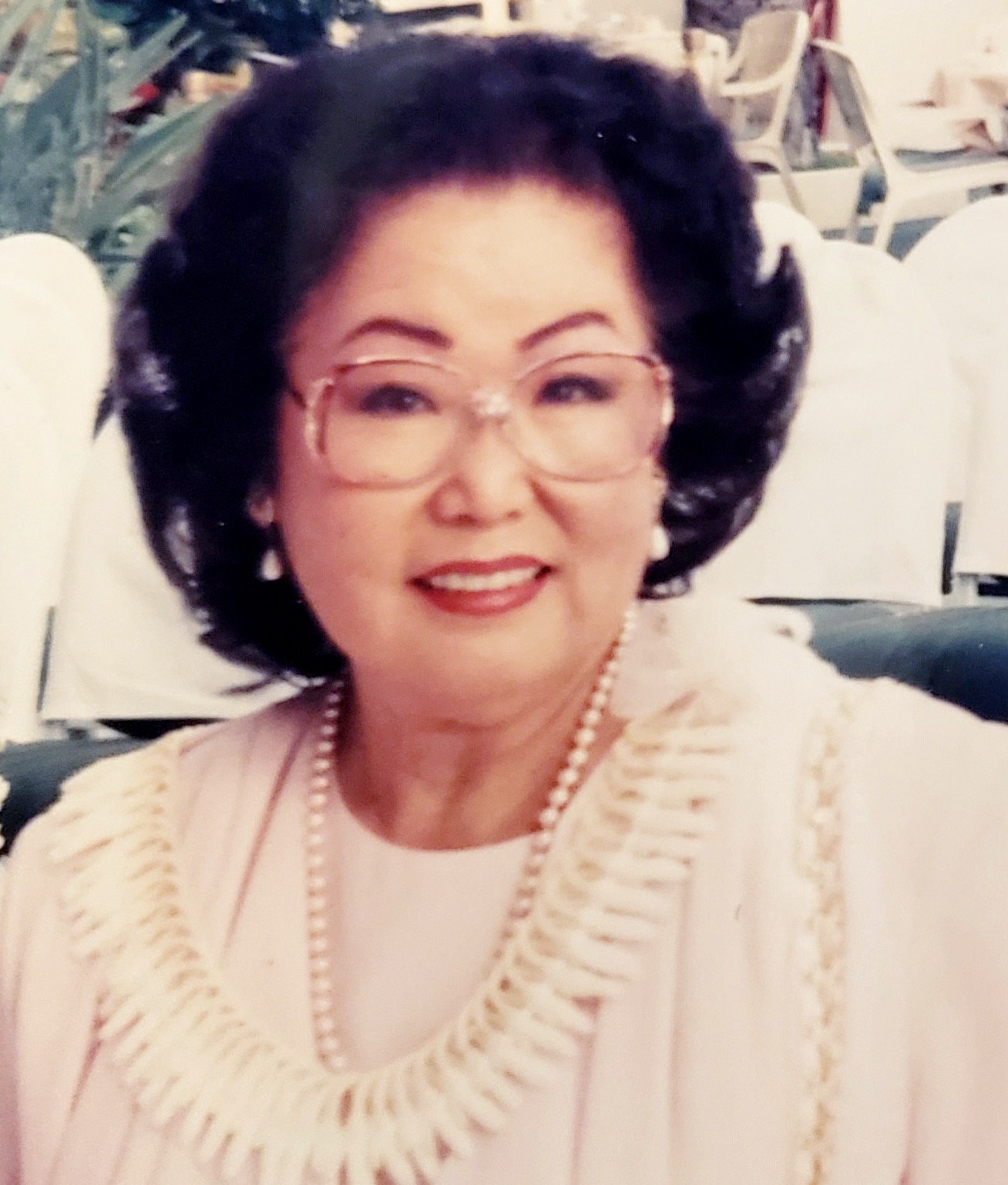 Mom went to her Heavenly home on March 9, 2021 at the age of 91. Born in Puunene Maui, her family later moved to Oahu where she attended McKinley H.S.
Predeceased by her husband John and eldest son Garrett. She is survived by her son, Glen (Pat): daughters: Yvonne (Glenn) Kitamura, Dorene (Greg) Yamamoto and Garrett's wife, Jan; nine grandchildren and five great-grandchildren.
With her friendly, hardworking nature she earned many praises and commendations during her 33 years of employment with Foodland. Earlier years were spent gardening or bowling with the family. Sons Garrett & Glen were great at bowling. It was a fun family event. She also loved having the family over for Sunday dinner. After retirement, she enjoyed her many, often lucky, trips to Vegas with Yvonne & Kita. She also looked forward to visiting her sister's families (Janette's & Joyce's) in California. A recent highlight, was to visit Japan with Dorene in the peak of cherry blossom season! What a blessing as she so loved flowers!
Raised in a strong Christian family, she loved singing in the choir at Door of Faith Church on Pensacola. She also helped serve at New Hope Hawaii Kai. In recent years, she was a member at Olivet Baptist Church. Mom appreciated the warm, loving fellowship and the many senior activities and ministries. Such as helping with their Food Pantry ministry (serving those in need). During Covid, mom kept busy with her word search puzzles, helping in the kitchen, feeding the backyard birds, and her K-Drama…LOTS of K Drama! Mom had a simple life centered around her family. She, like her mom, was always smiling! God has blessed our mom with a long, healthy life of 91 years. This is a blessing that she truly deserved! Thank you mom, grandma, great-grandma for all that you have done for us!


Private services were held. Planning open service at a later date.