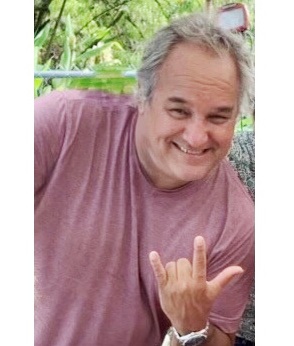 Christian died doing what he loved best -- spearfishing for lobster in Ka'u with his buddies. "Uncle Buck" was a Kailua boy bigger than life. The "Mayor of Kailua", as he sometimes called himself, was loved by all who had the luck of experiencing his humor and generous heart.

Christian grew up working for his parents in the kitchen of Buzz's Original Steak House. After graduating from Culinary School, he opened his own restaurant, Lucy's, and catering company Cater-to-Me. He shared his skills and charisma both in front and in the back of the house.

He was preceded in death by his father Buzz Schneider. Surviving are his wife Kendra; son Jack; mother Bobby Lou Yeackel and her husband Stan; sisters Kaleo and Jennifer; extended family Mahealani and Pi'ilani Schneider and Craig and Kurt Yeackel, plus many nieces, nephews, cousins, and friends.

A gathering will be held in Hilo on May 20, 2021 at 12:00 p.m., Reeds Bay, Kuhio Park.



Christian will be celebrated with a paddle out from Kailua Beach, across from Buzz's on what would have been his 59th birthday, Sunday, May 23, 2021 at 9:00 a.m. Come say aloha!

Any contributions made in his name can be sent to the Hawaii Food Bank or other charities of your choosing.

Due to Covid-19 concerns, we ask that everyone attending the service observe mandated restrictions.