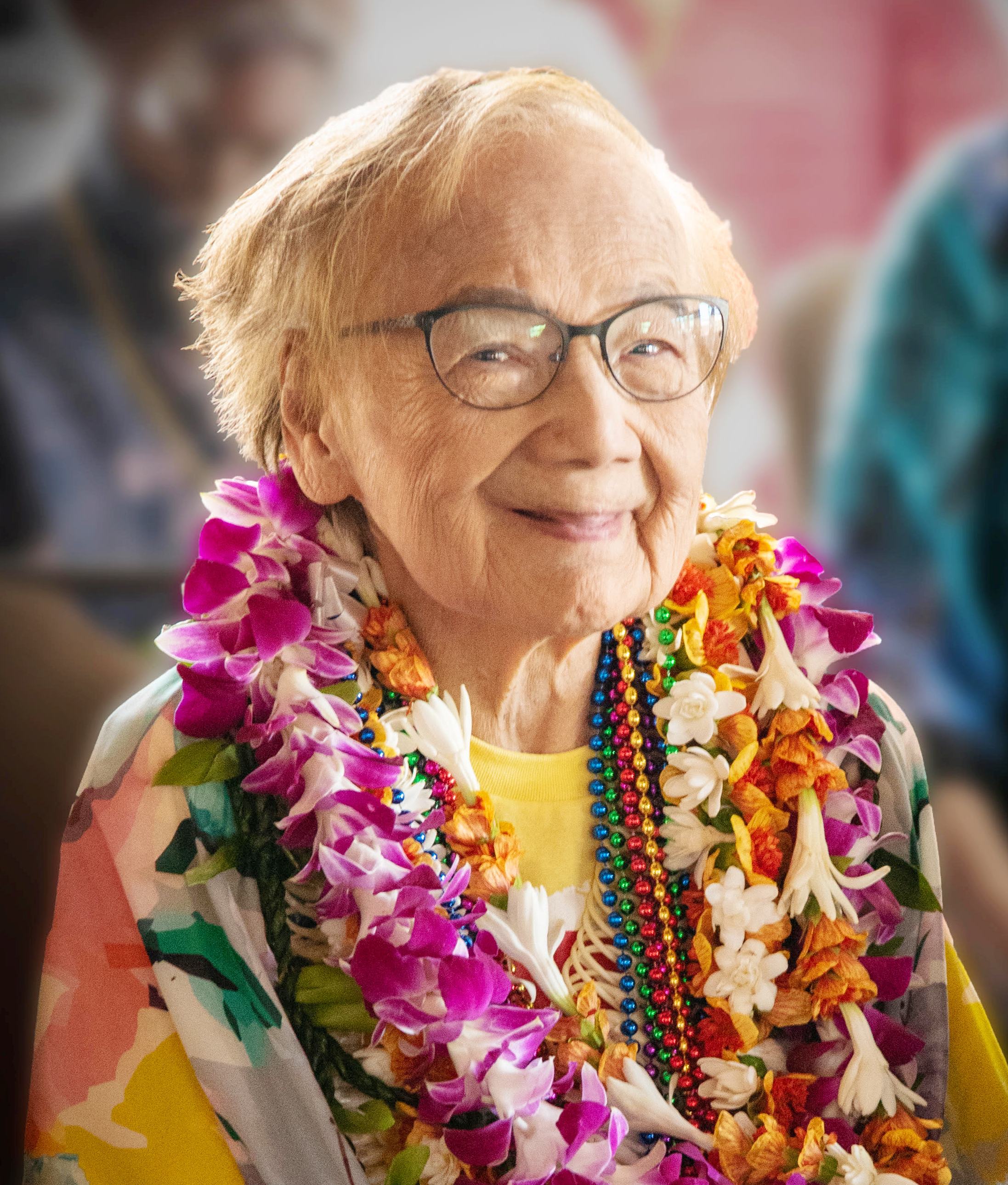 89, of Wahiawa, Hawaii, passed away peacefully on April 29, 2021 with her family at her side. Born February 12, 1932 to Toku and Kana Arakaki in Keahua Camp, Maui, Caroline was the second youngest of 11 children. A Maui girl, Caroline graduated from Maui High School – Class of 1950.
After high school Caroline moved to Chicago, Illinois, where she attended Century College of Medical Technology and worked as a lab technician at Mother Cabrini and Columbus hospitals.
In 1961, she married Stanley Y. Tamashiro of Wahiawa and raised two children. After her husband passed away in 1996; Caroline left Chicago and returned to the islands; first settling in Wailuku, Maui to care for her elder sister and in 2009 she relocated to Wahiawa to live independently at 220 California senior apartments.
Caroline was a devout Catholic and parishioner of Our Lady of Sorrows Church (Wahiawa). Proud of her Okinawan heritage, she was a member of the Okinawan Club in Chicago and along with her Kakazu 'Ohana, she participated in activities with the Wahiawa Kyo-Yu-Kai.
Caroline was a huge sports fan and during football season began her weekend watching high school games, then college on Saturday and pro teams on Sunday! This long time Chicago resident was especially fond of the Chicago Bears. During baseball season, there was no greater fan of the Chicago Cubs than Caroline!
Aunty Caroline was known by her family, especially her nieces and nephews, as a positive person who always made you feel special. She had a sharp memory with remembering names and events of the past.

She is preceded in death by husband, Stanley Y. Tamashiro.


Caroline is survived by her son; Brigadier General (Retired) Keith (Iwie) Tamashiro; daughter; Lynn (Richard) Frost; 3 grandchildren; Alexander, Leilani and David Frost; 1 brother; Dr. Stanley Arakaki and many nieces, nephews and friends.

Services will be held on Friday, May 28, 2021 at
Our Lady of Sorrows Catholic Church.
Doors open: 9:00 a.m. Memorial Service: 9:30 a.m. Mass: 10:00 a.m.
The burial will be held at Mililani Cemetery at 11:30 a.m.

Due to COVID restrictions, services will be private and
limited to family and friends. Masks and social distancing
requirements must be adhered to during the service.