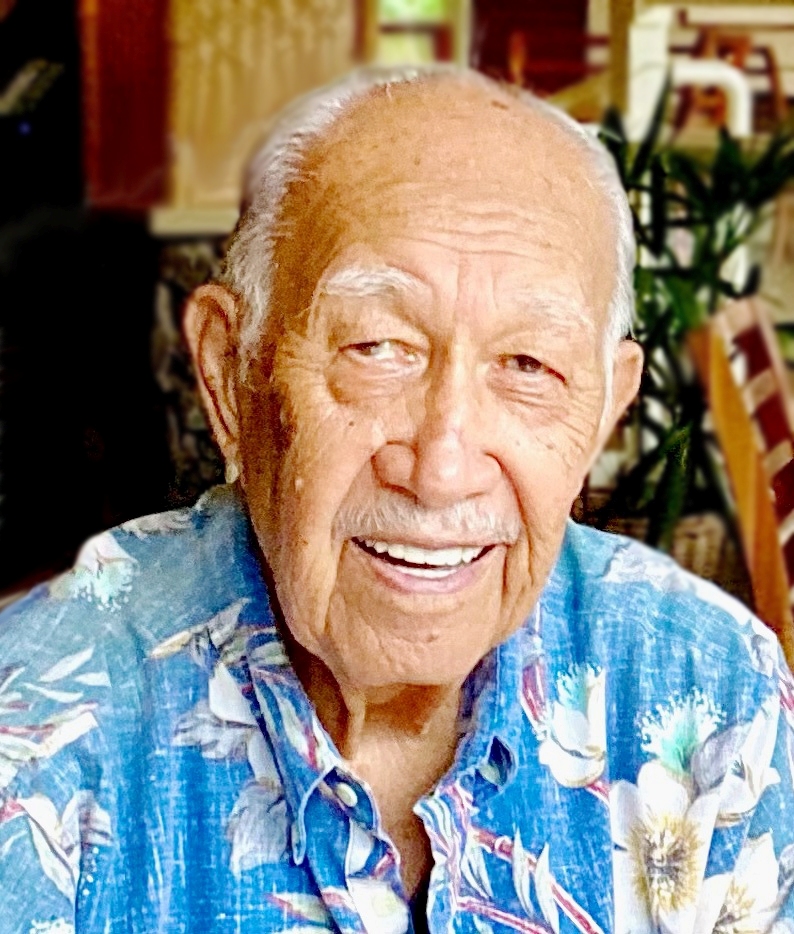 David Kepa Bell, Jr., of Kailua, passed away peacefully at age 93. He was born on February 21, 1928 in Waimea, Hawaii, to David Kepa Bell, Sr. and Mary (Kailianu Victor) Bell. He spent his childhood on Parker Ranch and at age 14 was hired during summers rounding up cattle. He was a graduate of Kohala High School class of 1946.
David was a veteran of the U.S. Navy and was assigned to Naval Intelligence and National Security Agency (NSA) in Washington D.C. He retired from Hawaiian Airlines in the field of management after 42 years. He was an active member of the California/Hawaii Elks Association and was an honorary Life Member with Kailua Elks Lodge #2230. He also served as District Deputy Grand Exalted Ruler for the District of Hawaii.
He is survived by son Greg, daughter Noelani (Victor) Talamoa, and stepdaughter Jennifer Ross; 11 grandchildren; 6 great grandchildren; brother Autry (Holly) Bell and numerous nieces and nephews. Preceded in death by his wife, Gwen Kaiulani Bell, and 8 brothers and sisters.
A Celebration of Life will be held at Hawaiian Memorial Park in Kaneohe on June 4, 2021. Visitation at 4:30 p.m. with services to follow at 5:30 p.m. The service will also be live-streamed on YouTube at HMPFS. The internment will be held on June 15, 2021, 11:00 a.m., at Hawaii State Veterans Cemetery in Kaneohe.