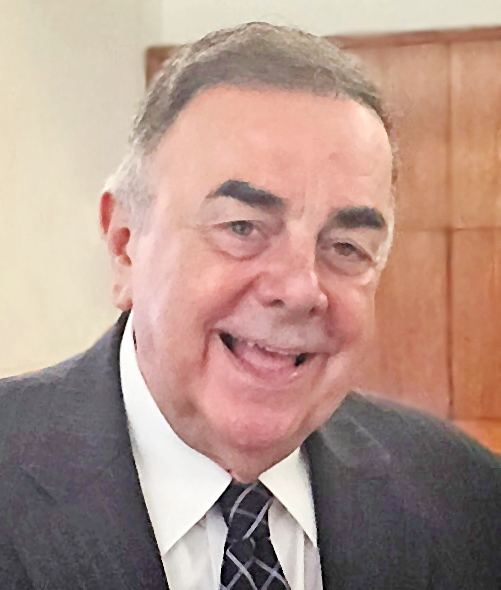 86, of Honolulu, Hawaii, passed away on April 18, 2021. He was born in Lexington, Kentucky, son of Marika and Emanuel Levas. John graduated from Lafayette High School and the University of Kentucky, where he was a member of Delta Tau Delta fraternity.

After college, he worked at Bomanzi's Store for Men. After serving in the military, he joined his brother Evangelos in opening Levas' Restaurant, which was a successful undertaking.

John's love of art, music, theater, and travel was most important in his life. Throughout his many travels, he was attracted to Hawaii and moved to Honolulu, where he was an active member of the community for more than 40 years.

He started JVL and Associates in Honolulu, which provided furnishings for hotels, schools, and banks, and made many friends in the Honolulu business community. John was an avid patron of the arts in Hawaii, especially the Honolulu Museum of Art and the Hawaii Symphony Orchestra. He cherished his friendship with many local artists and was an enthusiastic collector of original artwork. John took great pleasure in discussing art and music with friends and encouraging others to attend the events and productions available in Hawaii.

John was a devoted member of the Greek Orthodox Church. Alongside the Levas family, John was involved in fundraising to build Holy Mother Queen of All, the first Greek Orthodox Church in Lexington. From his arrival in Honolulu until his passing, John was a dedicated parishioner of Saints Constantine and Helen Greek Orthodox Cathedral of the Pacific. There he found the community of close friends he lovingly called his "church family." Over the years, John was an integral volunteer and fundraiser for efforts to expand the church and preserve the future of Orthodoxy in Hawaii. He chaired Hawaii's first Greek festival in 1982 and served on the festival steering committee for many years after. John chaired the building fundraising committee for the church as it expanded to its present location on Lunalilo Street in the 1980s. He also chaired the stained glass window committee and was proud to help create such a beautiful place of worship.

John is survived by his brother Evangelos in Lexington, KY, his sister Helen (Dr. John, deceased) Collis in Hunting Valley, OH, his niece Maribeth (Steve) Lekas in Brecksville, OH, his nephew John Collis III (Katey) in Solon, OH, his grandnephew Michael Lekas in Brooklyn, NY, three grandnieces, Andrea (Dr. James) Cappello in Brecksville, OH, and Kacey and Laina Collis in Solon, OH, and many beloved friends.

The family would like to thank Lui Kaitani Tupou and Dr. David McEwan for their care and support.

Due to Covid-19, a Greek Orthodox funeral will be held with the immediate family. In lieu of flowers, contributions can be made to Ss. Constantine and Helen Orthodox Cathedral of the Pacific, 930 Lunalilo Street, Honolulu, HI, 96822.

John's love of faith, family, friends, the arts, and his community
will long be remembered. Aloha, John.