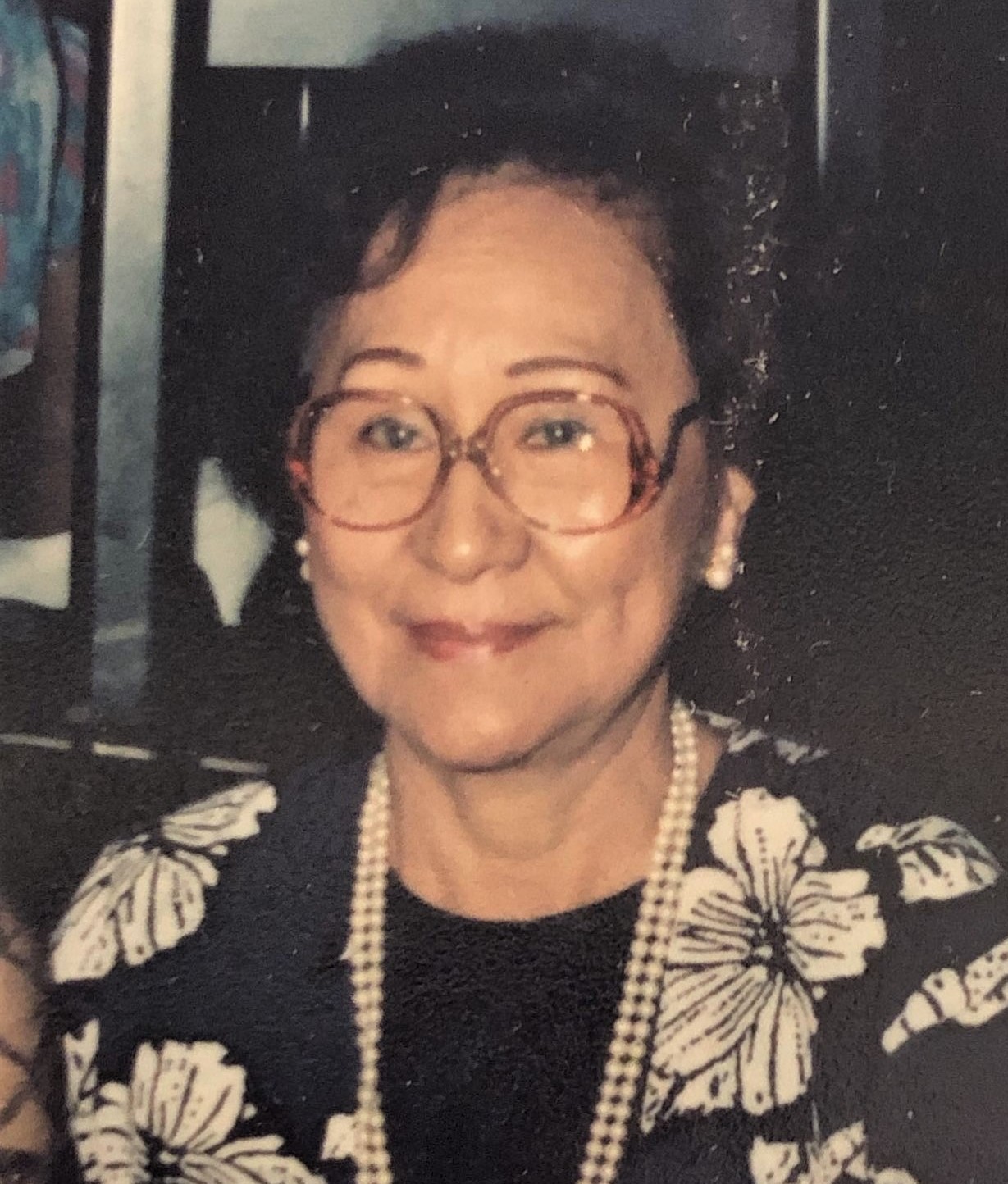 Dora Woo Lee was born in Kipu, Kauai on January 22, 1919, to Woo Chong Cho and Hong Mary Pong Yun. She was the fourth of ten children: Sarah (David) Park, John (Elaine) Woo, Hara (Yee Pom) Chang, Joseph (Soo Kyung) Woo, Blanche (Theodore) Kiehm, Amy Tong, Katherine (Bernard) Auld, and Buster Woo. Dora is survived by a sister Priscilla (Won Chal) Yu and many nieces and nephews.
Mom married Richard Dong Jun Lee in 1942 in Honolulu and had four children: Rochelle Lee Gregson, Cynthia Gail Lee Smith (Stephen), Colin Y.B. Lee (Patricia), and Miles Y.H. Lee.
Mom or Nana as she became, was a steadfast presence in the lives of her nine grandchildren who are H. Kehau Iwashita, C. Keala Goggin (Paul), Tara Boskoff Palmer, Nicole Boskoff Dahlberg (David), Sven Lee, Sean Lee (Jessica), Scott Lee (Tiana), Christina Lee, and Daralyn Aiu. She also survived by fifteen great-grandchildren and one great-great-grandson.
Nana's entrepreneurial spirit was the guiding force behind the family business ventures – Dora's Slipcovers and Draperies and the laundromat located in Mapunapuna. Upon her retirement as a small business owner, she became an employee at Mama's Mexican Kitchen on School Street then at Liberty House Ala Moana.
Traveling with her sisters on love boat cruises; hanging at the gym until well into her 90's; line dancing with her senior citizens group; caring for ailing friends and for her grandchildren; tending to her plants and greenhouse orchids gave mom great pleasure.

Private services were held.
A Celebration of her Life will be held at a later date.