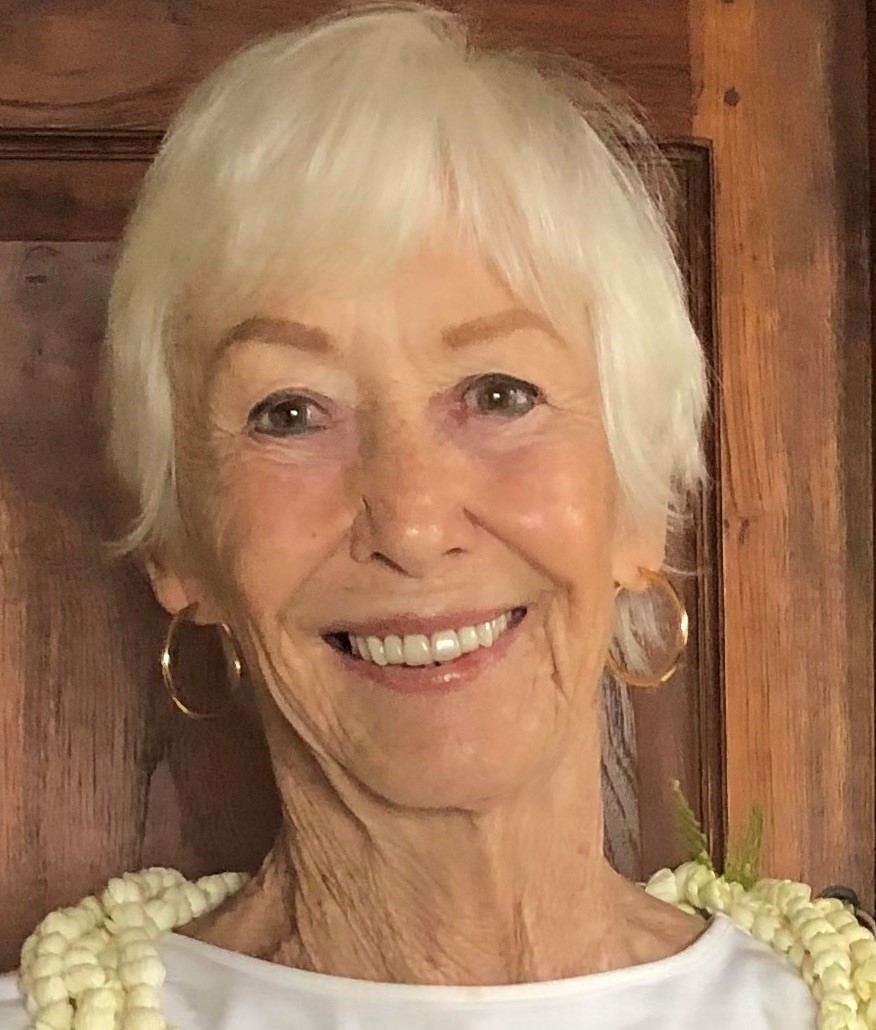 Hilary was born in Boonville, Missouri, to Dr. Thomas and Margaret Hitch. She arrived in Honolulu on the Lurline in 1950 and spent her childhood on Portlock Road. She was a graduate of 'Aina Haina Elementary and Punahou School (1962). She earned a BA in economics at the University of Colorado, Boulder, and a Professional Diploma in Education at the University of Hawaii. In 1971, she moved to Kula, Maui.
Hilary was an extraordinary woman; a beloved mother and grandmother, a cherished friend to many, a gifted teacher, master lauhala weaver, and an infectiously joyful ukulele player. She kept an immaculate garden, was a fearless beekeeper, an avid fisherwoman, and an excellent cook. Her enthusiasm, courage, and adventurous spirit will be missed by all who her knew her.
She leaves behind daughter Alyson (Marc) Hodges and son Alexander "Sandy" (Alyse) Parker; grandchildren: Caeley Hodges, Hunter Hodges, Hope Hodges and Woods Parker; sister Leslie (Kip) Dunbar, brother Tom Hitch and loyal canine companion Puna.
Her family wishes to thank Hilary's many, many dear friends for their support and love. They also want to extend their deepest appreciation to Hospice Maui, especially Colleen Watanabe and the wonderful staff at the Pacific Cancer Institute.

Services pending.