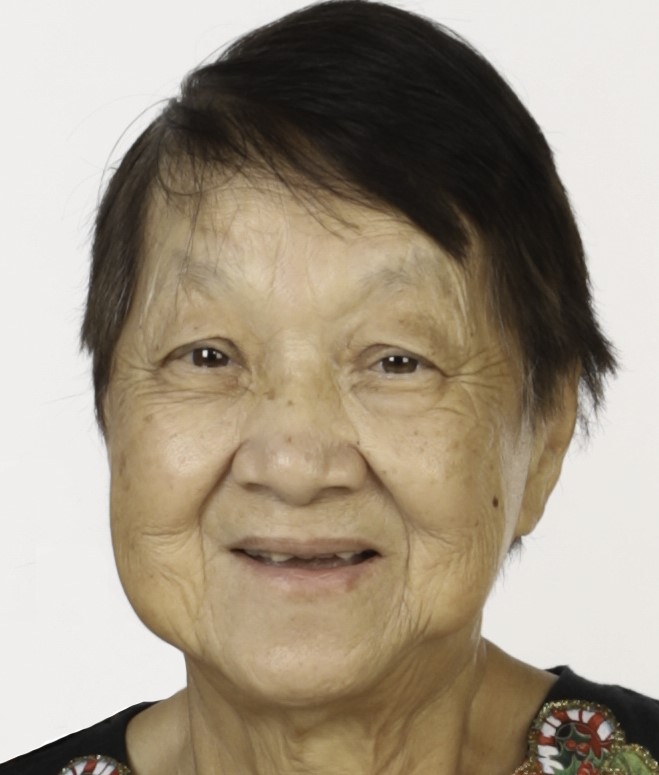 Mary Liu How (Marie Therese Liu Man Hin), beloved wife, mother, grandmother, sister, aunty, and friend, died peacefully in Mililani on Thursday, November 4, 2021. Mary was surrounded by the family she loved and raised so well. She was 83 years old when pancreatic cancer took her life.
Mary was born in Olivia, Mauritius, on June 16, 1938. She is the second of 12 siblings, the big sister. She married her beloved Karl on October 15, 1960, in Mauritius. Thus began a life traveling the world, moving to Great Britain and Canada, before settling in Hawaii in 1969. She was the catalyst for the family, and supported Karl as he earned his Master's Degree from McGill University in Montreal and Ph.D. from the University of Hawaii. In Hawaii, she raised sons Clifford and Albert, began a 20-year career with Hawaiian Trust, worked with Karl and Clifford to start successful small businesses, and supported Albert in becoming an airline pilot. She and Karl helped six of her Liu siblings, Karl's parents and eight of the How siblings immigrate to Hawaii. Mary was the bond that held the How and Liu families together, with her delightful personality and delicious food. In retirement, she loved seeing her friends during her many activities at the Mililani Honbushin and YMCA.
Mary and Karl were best friends and devoted companions to the very end. Together, they set foot on six continents. Mary cherished their trips to the Holy Land, the Hagia Sophia in Istanbul, Turkey, and to the Vatican for Easter Mass.
Mary is survived by Karl; sons Clifford and Albert; grandchildren: Tayler, Kalena and Jarrett; sisters: Jeannette, Colette, Monique, Chantal, and May; and brothers Joe, Georges, and Jack. She joins her parents; brothers Ah Koon and Adrien; and sister Ah Pin in the Kingdom of Heaven.
A faithful, lifelong Catholic, Mary attended St. John's Apostle and Evangelist Church in Mililani for nearly 50 years. A service will be held at St. John's (95-370 Kuahelani Avenue, Mililani) on November 16, 2021 starting at 10:00 a.m. to Celebrate her Life. In lieu of flowers, Mary's family asks for donations to either of these charities in her memory: the Johns Hopkins University Pancreatic Cancer Research Fund, or the MD Anderson Cancer Center Pancreatic Cancer Moon Shot Program.