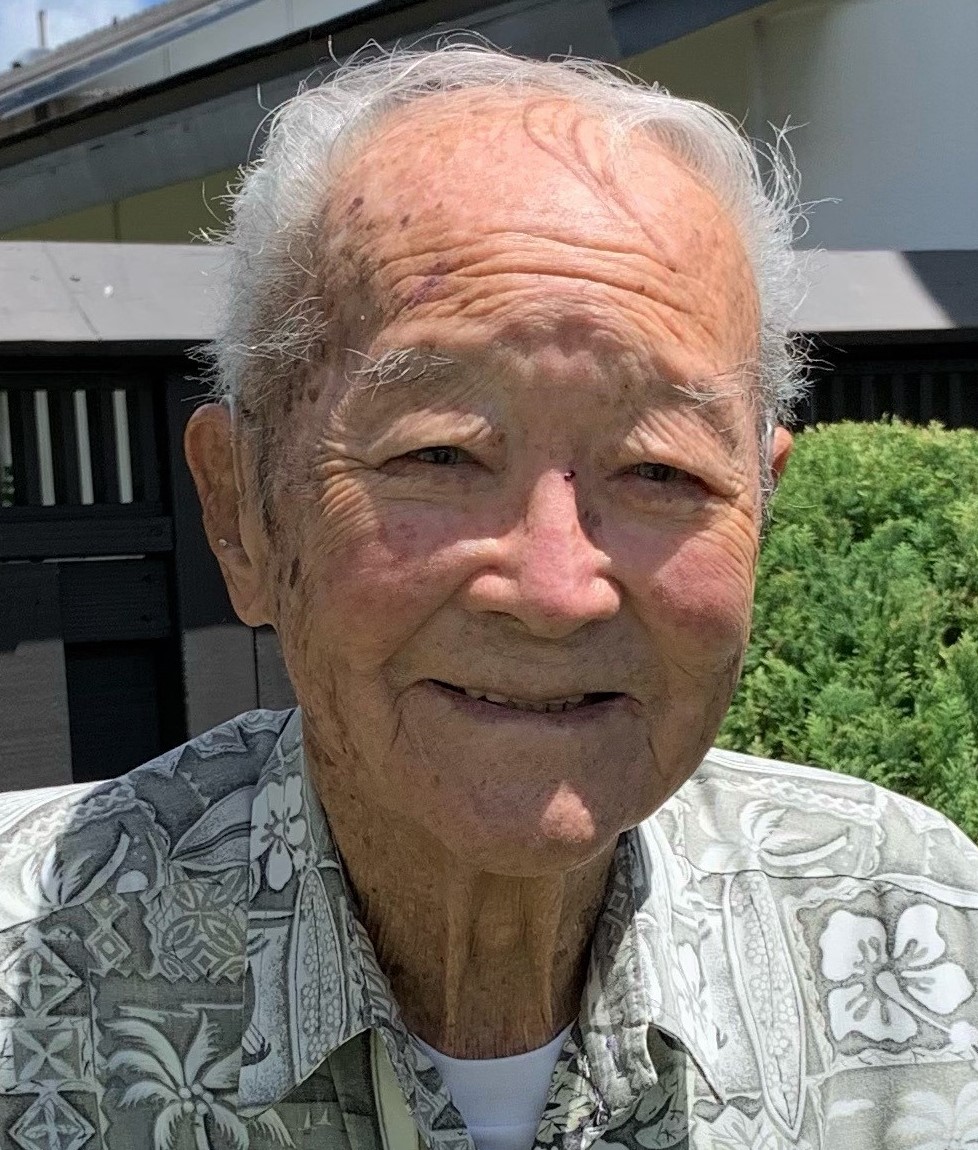 92, of Wahiawa, Hawaii, passed away on October 31, 2021. He was born on July 16, 1929. A Korean War veteran, he went on to work as a shipwright at PHNSY. He retired as Programs Activities Director from the Parks & Recreation Center in Wahiawa.
His favorite pastimes were fishing and hitting the craps table in Las Vegas with family and friends.
Survived by daughter, Tanya (Allan) Migita; son, Troy (Susan); grandchildren: Jamie (Danny), Kimberlee (Cori), Bradley, Aaron, Christine; 3 great grandchildren; sister, Helen. Predeceased by wife, Janet; son, Kyle; brother, Barney and sister, Hazel.

Graveside services on Monday, November 22, 2021
at 1:00 p.m. at Mililani Memorial Park and Mortuary.