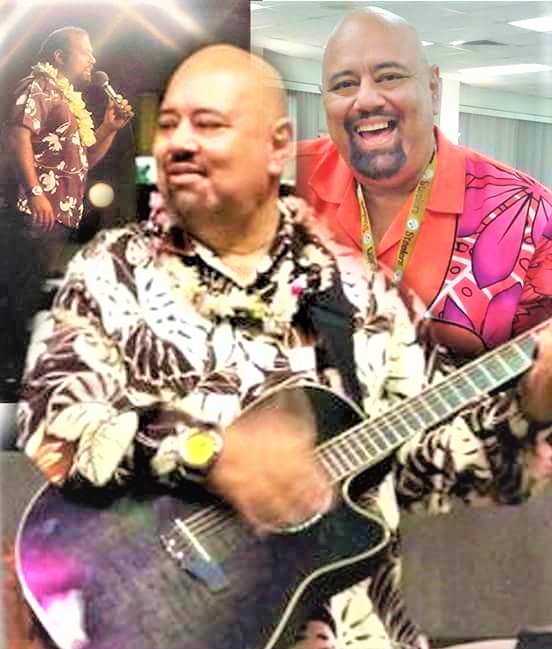 Recording artist and Entertainer Rod Tanu, 68, of Waimanalo, passed away peacefully on Saturday November 6, 2021 in Honolulu. Rod was a singer, dancer, choreographer, coach, song writer, and musician for over 40 years.

Left to cherish his memory are his loving wife Misifeleni Safotu Lalau; SON, Roderick Kenese York (Lynn); DAUGHTER, Isha Tinei York; MOTHER, Aigalesala Galea'i Suitonu daughter of the late Elder Reverend Galea'i Suitonu of Fitiuta, Manua and the late Tinei Lutu of Faagatogo, American Samoa; SISTER, Muluea Gauta (Peselao); BROTHERS, Karl York (Cheryl), Suka Tafisi, Neti Tafisi (Debbie), Robert Ulugaono (Loleka); SISTER-IN-LAW, Siota York; Uncles, Aunties, Nieces, and Nephews. He is predeceased by his father Father Paul Earnest York of Muncie, Indianna, and brothers Alan, and David York.

Roderick was born on April 8, 1953 at Tripler Hospital. He started his education in California, moved to American Samoa where he attended Leone and Samoana High School, and returned to Hawaii finishing his education at Radford High School.

At the age of 18 he starred as a dancer and fire walker for the Zulu Show at Duke Kahanamoku's at the International Marketplace in Waikiki. He traveled and toured many countries such as Jakarta, Thailand, Bali, Singapore, Samoa, and American Samoa just to name a few. During his travels, he performed for kings and queens. In 1978 and for the next 30 years he was a singer, dancer, choreographer, and director for the Al Harrington Productions. Roderick was a headliner at the Polynesian Palace and the Hale Koa Luau Show.

In 1982 Roderick released the album "Nice & Easy" where his song "Haole Girl" made it to the top 5 on KCCN Radio. He also performed as a mainstay at Nobles Nightclub and various other clubs in Honolulu, Aliikai Catamaran, The Sea Jet, Shorebird Waikiki, Star of Honolulu, Rock A Hula Ledgends Show Waikiki, and The Dolphin Star to name a few. He loved entertaining so much he opened his own place of business called Pete's Place and performed there nightly with his live band "Rod Tanu and The Volcanos".

Roderick was a loving husband, father, son, brother, uncle, coach, and great friend to many. He grew up in Halawa Housing, San Diego, CA, American Samoa, and was a lifelong Waimanalo resident. He will be missed immensely by his family and community. Roderick will never be forgotten for his powerful vocals, his compassion, and love for entertainment. He loved singing, playing his guitar, football, and spending as much time with his family.

Services to be held Wednesday December 1, 2021 at the Waipahu United Church of Christ 94-330 Mokuola St., Waipahu, HI. Family Viewing 3pm-4pm; Visitation & Testimony 4pm-6pm; Spiritual Services 6:30pm. CDC guidelines will be followed. Please wear your mask. Grab and go refreshments immediately to follow.

Thoughts and prayers are welcomed on the online memorial website-ballardfamilymoanaluamortuary.com.