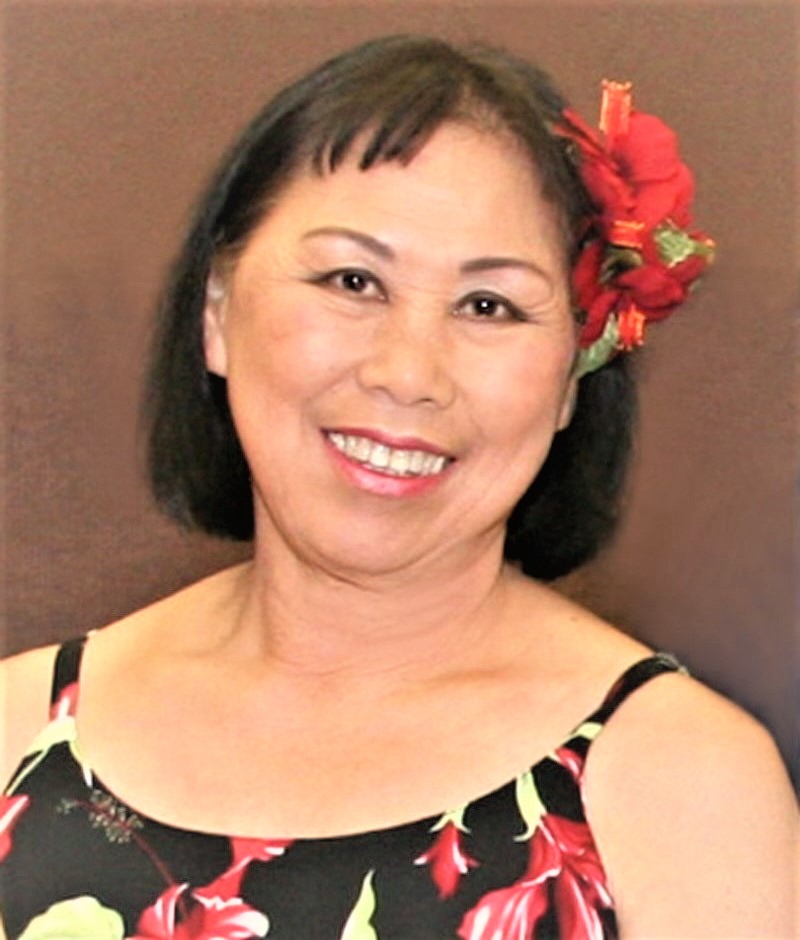 75, of Mililani, passed away on September 15, 2021. Born and raised in "Tin Can Alley" and Aiea, Carol graduated from Aiea High School in 1964, which was the 1st graduating class. After graduation, she attended business school and worked at Fort Shafter Army Base in the contracting and procurement area, where she retired in 2002 after working for 37 years. During retirement, she enjoyed her favorite hobbies like cooking and gardening, but also discovered new hobbies like hula, taiko, tai chi, ballroom dancing, line dancing, and playing the Tsum Tsum game. She was a proud member of the Ginowan Club, HUOA, Wahiawa Ballroom Dance Club, Na Wahine O Ka Hula Mai Ka Puuwai, Wahiawa Rainbow Seniors Club, Okame Daiko, Tai Chi Chuan and the Red Hat Society (Party Hearty Wahines).

She is survived by husband Rodney; son Craig (Marci); grandson Logan; sisters Christine Manzano, Evelyn Anderson, Laura (David) Lippmann; brothers Philip (Cynthia) Young, Edmund (Nami) Young.

Memorial services will be held on December 15, 2021 at Mililani Memorial Park and Mortuary. Visitation is at 10:00 am and the service to follow at 11:00 am.