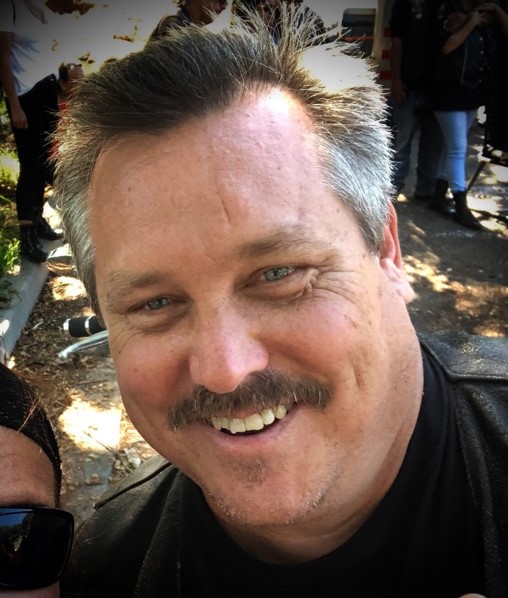 On August 7th, a beautiful summer day, two days after his birthday, Jim spent the morning in the company of his Na Kane O Ke Awawa brothers doing what he loved, riding his motorcycle with friends.
Tragedy occurred when Jim rode out to stop traffic so his fellow riders could proceed as a group. As he rode up alongside to regain his position, the breakdown lane ended in a dangerous patch of gravel and eroded roadway. Jim lost control of his bike. We believe Jim made the decision to brave the broken roadside rather than try to get back into formation and endanger his friends riding beside him. Jim had a solo accident. He was thrown from his bike and suffered severe injuries. He spent the next 14 days in the ICU and never regained consciousness. He was visited by his loving family and friends daily until August 20th. On that day, with our hearts breaking, all who loved and cherished him called from around the world telling him all the things we wished we had told him every day of his life: What he meant to us and how his love and laughter, friendship, and guidance always carried us. Now our memories of him will be what bring us joy and laughter. He has made us all better humans.
On that day we put our sorrow aside and gave Jim, our "Jaime", the greatest gift we could give: peace. We told him we loved him so very much and we wanted to end all his pain. Because he was so special to us, so loved, we gave him wings. We let this wonderful man fly on.

Jim left this world at 11:17 p.m. on August 20, 2021. He is free.



Jim loved his family, his friends, and 'living the life'. . . riding his motorcycle with the club, camping, fishing, diving, hunting, horseback riding, surfing, swimming, paddling, playing bass guitar, and raising his nephews.
Jim served in the army prior to college. He earned a degree in forestry from Colorado State University and worked on the Big Island planting the Hamakua coastline with Eucalyptus forests. Jim moved to Oahu and began work for the State Dept. of Agriculture, where he was employed at the time of his death.
He is survived by his mother, Susan Thain, sister Kirsten, brother Justin, and adopted sister, Cheyne Martinez. He has 14 nieces and nephews and numerous cousins in Hawaii and on the mainland.


Until we meet again, take with you all our love.

Jaime was inurned at the
National Memorial Cemetery of the Pacific at Punchbowl.


A Celebration of Jim's Life will be hosted on December 11th, 2021, by Jim's Na Kane O Ke Awawa friends at Pele's farm, 55-159 Poohaili St. in Hauula. We plan to gather for a 'Final Ride' for Jim, meeting up at 10:00 a.m. at Kahalu'u Regional Park, and a 'roll out' car and bike convoy at 11:00 a.m. to Pele's farm for a casual pa'ina celebration. Please contact Jim's family if you would like to join us.