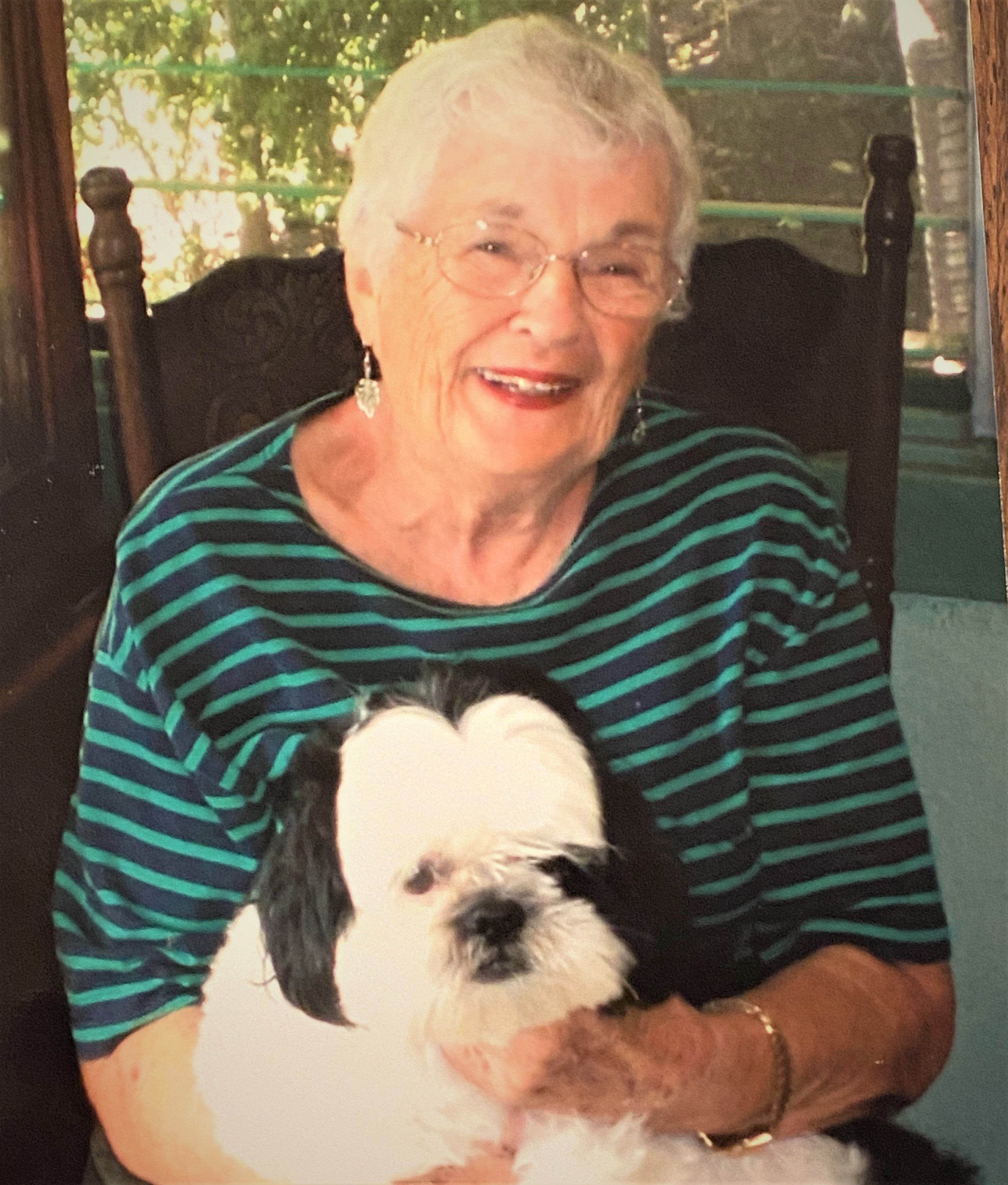 Joyce Margaret Salisbury Nunokawa, born on July 13, 1930, in Chewelah, Washington, passed away on October 7, 2021, at Queen's Medical Center after a brief illness. At the end of her well-lived life, she had her wits, a few "bucks" in her pocket, and her family about her, just as she'd always wanted. Her celebration of life will be held on December 21, 2021 at 5:00 PM at Waiwai Collective, 1110 University Ave. Food and gathering from 4:00-7:00.
True to the Salisbury spirit, she was a gifted storyteller and her best stories were about the diverse friends she made, the family she deeply loved, her global travels, and the books and animals who were her beloved companions.
While attending Washington State University, studying pharmacy, Joyce met a graduate student from Hawai'i, Walter Nunokawa. They married, had 3 children, and moved to Hawai'i.
In 1976, she returned to work as a pharmacy tech at Queen's Hospital, as she studied and passed the state board exam. Those first years were hard, but she met a lot of great people there who became lifelong friends, some calling themselves the Golden Girls.
Joyce loved reading and was heavily influenced by Pearl Buck's The Good Earth, as a child. It opened her heart to a lifetime of travel, as a curious and adventurous awe-seeker, and as a lifelong learner of cultures, histories, and peoples. After her divorce, she took classes on photography, calligraphy, and just about anything. She traveled to the far reaches of the world and shared her stories with everyone.
Joyce lived through 16 U.S. Presidents, the Great Depression, the Second World War and the conflicts that followed including social upheavals and the technology era. She voted in every election since 1948, paddled, biked, and hiked all over the world, worked into her 80s as an on-call pharmacist, and practiced yoga for 35 years.
She is survived by her three children, Jeff, Scott, and Jill, daughter-in-law Haunani Lemn, her three grandchildren Nahulu, Kahulu and Hulukoa, and her beloved Shih Tzu Cali; as well as her extensive network of Salisbury, Nunokawa, and Suzuki 'ohana, her step sisters Barbara (Gordon) Dugan and Marilyn Patterson; and many kind-hearted friends.