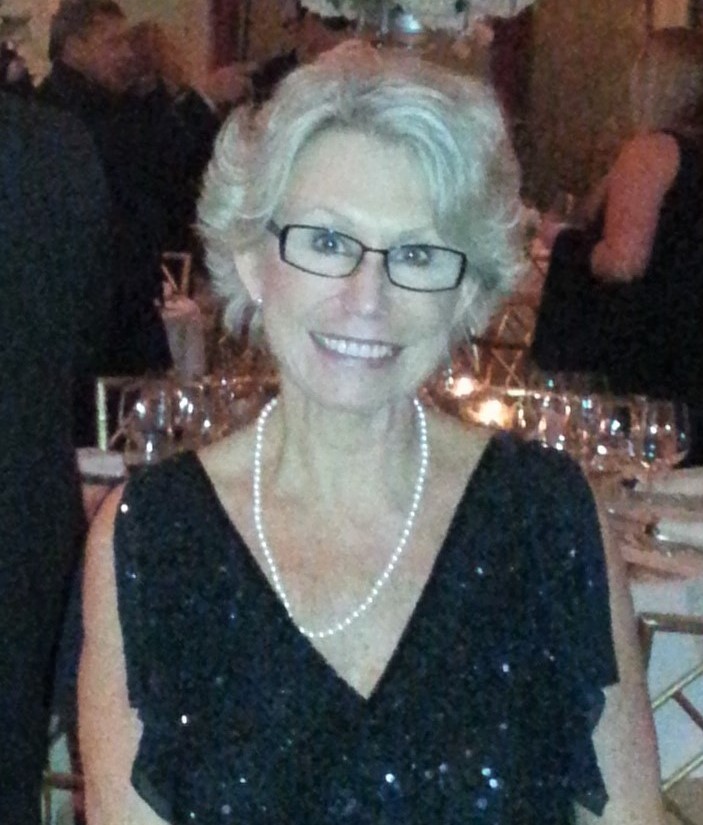 On November 13, 1945, a beautiful angel entered this world; on September 6, 2021, she left it. Susan, known by her friends as Sue, was born in El Monte, California, an only child. She had a routine upbringing in a rural environment with horses and fruit and nut trees. In high school, she was a homecoming queen and a majorette. After high school, she moved to San Diego to attend San Diego State University, an all-girls school at the time. Seeking more adventure after two years at SDSU, she got a job as a stewardess for PSA, a California commuter airline. It was on a plane in 1967 where she met a young Navy officer. They were married on November 16, 1968.
Not too long after getting married, her husband received orders to be the admiral's aide in the Panama Canal Zone. While there she got to visit several South American countries, and the admiral's wife taught her how to iron and drink martinis. After Panama, it was back to San Diego where she and her husband adopted a baby girl, Bethany Suzanne Hardy. She was excited to be a new mom, but life became more challenging when the Navy sent them to Paris, France, where her husband was a naval exchange student. Raising a child in a country where you do not speak the language was hard for Sue, but also gave the Hardy family the opportunity to cram their VW Beatle with diapers and formula and tour Europe. A subsequent tour of duty found Sue and family living in Gaeta, Italy. This time Sue learned the language. Although they lived in an American community, her command of Italian came in handy when they would drive up to Rome for lunch.
1981 found the Hardys living in Kailua, Hawaii. Sue was a stay-at-home mom until Bethany went off to college. Determined to help send her to college, Sue went back to college herself and earned her undergraduate and master's degree in psychology. Armed with this education, she got a job as head counselor at Hawaii Pacific University, Hawaii Loa Campus.
Her husband retired from the Navy in 1990 and got a job in the civilian sector. Life was good in Hawaii until she was diagnosed with colon cancer. Surgery, chemo and radiation rid her of cancer, but the radiation caused extensive collateral damage to her internal parts. None-the-less, she still enjoyed life, visiting outer islands and cruising and socializing with a large group of friends. She was an expert cook and loved to have dinner parties. By this time, Bethany was a grown women with a husband and infant son. As she observed Sue's health diminishing, she begged Mom and Dad to move to San Diego to be closer to family. Initially, Sue did not want to leave Hawaii where she had lived for 40 years. However, in 2021, Mom and Dad agreed with daughter and sold their Kailua home and bought a home in a 55+ community in Oceanside. Sue wanted to be near her daughter and cute little grandson. Unfortunately, health issues caught up with her. She only lived in her new home for less than a month.
She was a bubbly personality with a dynamite smile. She was loved by many. Her wish is to be inurned in Punchbowl. She is survived by her husband, Rick Hardy; her daughter, Bethany, son-in-law, John, and her grandson Leo.

She is very loved and missed.