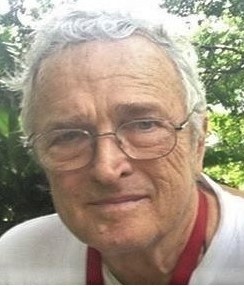 Born in 1935… Daniel N. Tousman, 86, of Kaneohe, Hawaii, died on October 31, 2021. He was born and raised in Milwaukee, Wisconsin. He lived most of his adult life in Edison, New Jersey, with a 2-year stint in Hong Kong. He moved to Hawai'i in 2014.
Before he retired, he worked as Director of Marketing for Schering Corporation and later as a pharmacist. While living in NJ, Daniel volunteered with Meals on Wheels, delivering meals to homebound seniors and also volunteered at the Jewish Community Center, helping senior citizens manage their finances.
Daniel was an avid runner and ran in many 10K races and several marathons, including the Honolulu Marathon. He also enjoyed hiking on several of Hawaii's trails including Lanipo, Tantalus, and the Lanikai Pill Boxes. Later in life, he loved taking walks with his daughters along the Kawainui Marsh Trail or exploring Ho'omaluhia Botanical Gardens.
Daniel was married to Jane Tousman who passed away in 2014. Daniel was a wonderful father to Amy, David, Stuart, and Lori who all have families of their own now.

Celebration of Life to be held Monday, December 27, 2021
3:00 p.m. at Hawaiian Memorial Park, Kaneohe.