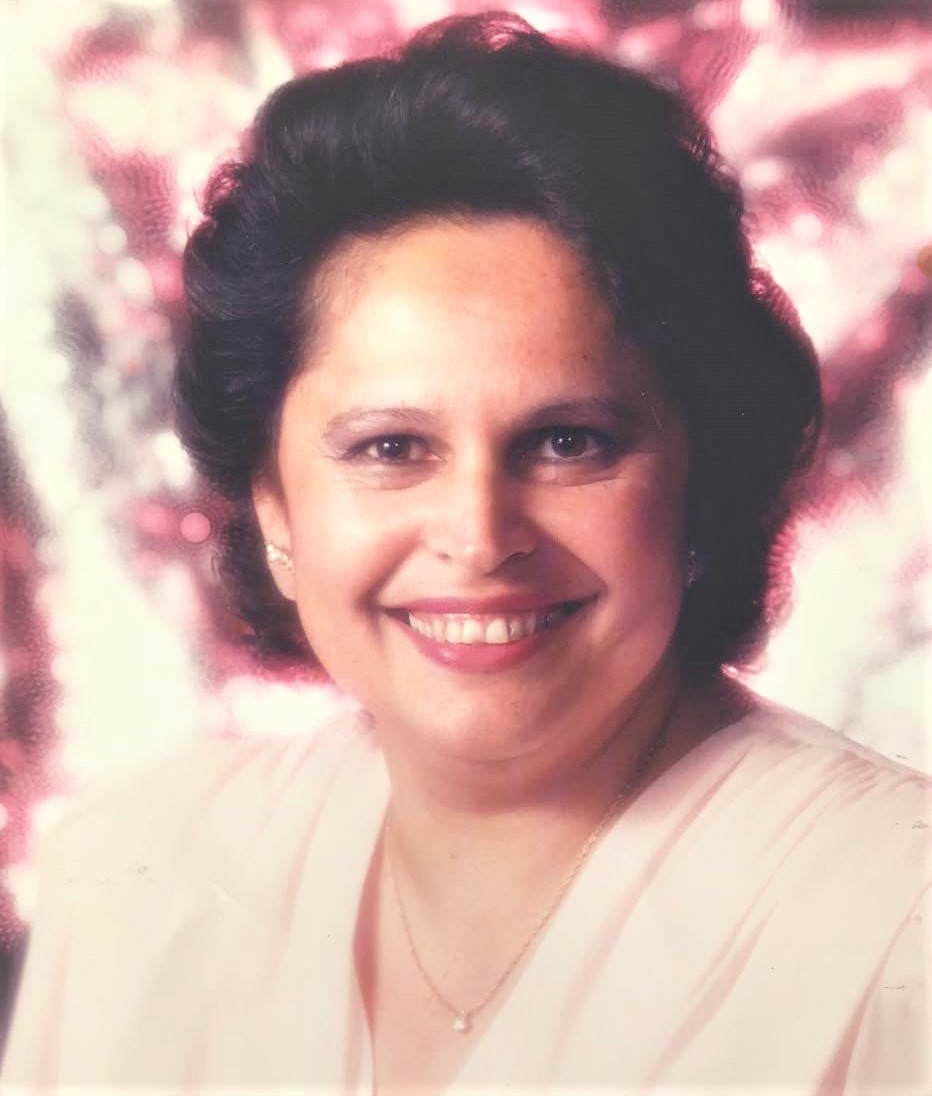 Our beloved mother Pauline Russell entered peacefully into God's Kingdom on 12/2/2021 with her family at her side.

Pauline Ollero was born to Josephine Hughes on 7/5/1944. Pauline was the youngest of her siblings, Patricia Lasconia, Andrew Bisol, Priscilla Stephens, Sonja Kudoba/Bowen, Leandra Castroni, and Michael Hughes. She grew up in Kalihi, Hawaii, and later graduated from Waianae High School where she received her high school diploma. Pauline was active in the church in her youth.

In 1960, Pauline met Allen, a 17-year-old U.S. Navy sailor, while in the choir at church. This was a match truly made in Heaven. Pauline and Allen went on to have 3 children; Cathy Schultz (Russell), Suzanne Keawe (Russell); Curtis Russell II. Both Pauline and Curtis were loyal servants to God and chose a path to fulfilling that commitment. Both Pauline and Curtis later left Hawaii to heed the Lord's calling. Pauline supported the family and self-sacrificed to support her children and husband while Allen attended seminary school in Fort Worth, Texas. Pauline later attended Southwest Baptist College and earned an Associate's Degree. After Allen graduated from seminary school, Pauline and Allen later returned to Hawaii. Pauline supported Allen as Allen rejoined the U.S. Navy and Pauline assumed the position of faithful Navy wife. Pauline ran the household in Hawaii, Texas, Missouri, California, Virginia, Washington, and Illinois. She excelled in softball, bowling, and Officers' Wives' duties, and always loved to have fun with those around her.

She was constantly involved with the Church and raised her family as such. Pauline was a loyal servant to God, first and foremost. She loved the church and loved sharing the warmth of our savior with her own family and many others.

Pauline Russell joins Josephine and Earl Hughes, Kendall Bowen, Ralph Stephens, Jessie Stephens, Sonja Kudoba/Bowen, and Rudi Keawe in Heaven. She is survived by many loving family members, including Allen Russell (Husband of 58 years); Cathy Schultz and Paul Schultz & Family; Suzanne Keawe & Family; Curtis Russell II and Trisha Russell & Family; Patricia and John Lasconia & Family; Priscilla Stephens & Family; Leandra and Mario Castroni & Family, Sonja Kudoba/Bowen's Family, and Michael Hughes & Family.

Pauline Russell's obituary may be viewed at: https://www.dignitymemorial.com/ obituaries/honolulu-hi/pauline-russell-10473464. Please feel free to share your fond memories and expressions of sympathy for the Russell Family. We all miss you, Mom.